Office Hours and Location
Monday - Friday: 8:00AM - 2:00PM
Saturday - Sunday, Holidays: Closed
School of Culinary Arts, E3-114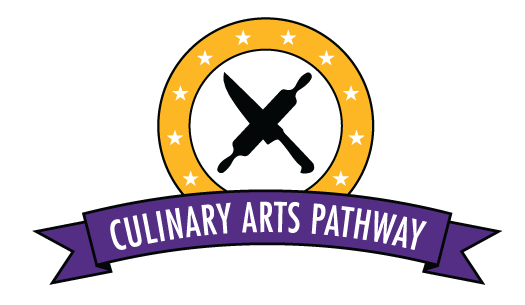 About the Pathway
The Los Angeles Trade-Technical College - Culinary Arts Pathway (CA) offers programs of study in Culinary Arts, Professional Baking, and Restaurant Management. Students will gain the competencies needed to build credentials for lifelong career success as they prepare to enter the Food Service Industry. LATTC is home to the oldest continually operating culinary school in the nation. Our programs host external accreditation from the American Culinary Federation Educational Foundation Accrediting Commission (ACFEFAC). Graduates with an AA degree may apply for the first level of industry certification with the ACF.
The culinary industry is one of the fastest growing industries in the nation. Forecasts predict an additional one and a half million trained culinarians will be needed by the year 2016. A major portion will be employed in one of the premier tourist destinations and convention sites in America: California. Most notable is Los Angeles, a culturally diverse city where the cuisines of the world meld to create a unique California cuisine.
Prepare for your culinary future! Our Culinary Arts program offers the training, practice and experience needed for your entry into a successful, creative culinary career. Opportunities for employment include hotels and restaurants, catering companies, college and university food-service, school lunch programs; corporate chefs and private chefs; other areas in the hospitality industry such as food sales, owner operators, consulting, journalism or food stylist.
LEED Gold Certification
The new Los Angeles Trade-Tech College Culinary Arts Buidling has fulfilled the requirements of the LEED Green building Rating System Certification established by the US Green Building Council and verified by Green Business Certification, Inc. It has achieved LEED Gold Certification by being energy and resource efficient, becoming a healthy place to learn and work with less stress on the environment.
Programs of Culinary Arts
Culinary Arts
The Culinary Arts department at LATTC has the proud..
More Information
Professional Baking
The Professional Baking program is accredited by...
More Information
Restaurant Manageme
The Greater Los Angeles area needs qualified individ...
More Information