Financial Aid
---
Financial Aid Services
Our office is open and ready to serve all students. If you are not able to visit us in person, you can chat with one of our staff members via the Cranium Café link below. You may also reach us by email at finaid@lattc.edu with any questions. Please use your LACCD email account when contacting our office for assistance and include your full name and student ID. One last request, please observe and follow all Covid-19 guidelines when visiting our campus.
School Code: 001227
QLess - Send a text to get in line
Text "LATTC" to (213)267-3105
Need help with your application? Visit our Financial Aid Lab for in person assistance.
Lab Hours:
Tuesday's and Wednesday's: 10:00 am– 2:00 pm, walk in's only
Location: E5, Room 314
Attention Students
Important Deadlines for The fall 2023 and Spring 2024 Financial Aid Year
The following are the deadlines for Petitions for Disqualifications (Petition for Reinstatement, Petition for Extension, and requests to change approved courses for previously approved Extension Petitions), Petition for Special Circumstances (Income Reductions), Consortium Agreements, Unusual Circumstances (Dependency Override), Student Loan Application:
Dates
Fall 2023
November 10, 2023
Winter 2024
January 19, 2024 (for Winter only Students)
Spring 2024
April 26, 2024
Summer 2023
TBD
Let's Get Started
Links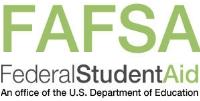 StudentAid.gov
SCHOOL CODE: 001227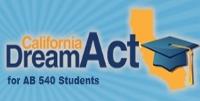 DREAM.CSAC.GOV
SCHOOL CODE: 001227
---
---
Financial Aid Office Hours
Office Hours and Location
Fall/Spring
Mondays to Thursdays: 8:00AM – 6:00PM
Fridays: 8:00AM – 12:00PM virtual assistance only
Closed holidays and weekends
Summer/Winter
Mondays to Thursdays: 8:00AM – 4:30PM
Fridays: 8:00AM – 12:00PM virtual assistance only
Closed holidays and weekends
Administration/Services Building, E5 First Floor Lobby. Please sign-in for service at kiosk.
---
Financial Aid Computer Lab Hours
Office Hours and Location
Tuesdays and Wednesdays: 10:00AM – 12:00PM
Closed holidays and weekends
Walk-ins welcome
Administration/Services Building, E5-314 (Third Floor)