Welcome!
The Dream Resource Center at Los Angeles Trade-Tech College is a hub of support and empowerment for undocumented students, DACA/TPS recipients, and all those pursuing their dreams, regardless of their immigration status.

At the Dream Resource Center, we believe that education knows no boundaries, and we are dedicated to providing a safe and inclusive space where all students can access resources and guidance to achieve their academic and personal goals. Our mission is to create a nurturing environment that fosters community, growth, and success.

No matter where you come from or what obstacles you've encountered, the Dream Resource Center is here to uplift you and help you realize your full potential. Join us in building a brighter future and turning your dreams into reality.

Visit us today and take advantage of all the Dream Resource Center offers. Your dreams are our priority!
 
Services
Virtual Appointments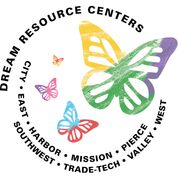 Office Hours and Location
Fall/Spring Hours
Monday-Thursday 8:00 am-5:30 pm
Friday 8:00 am-12:00 pm (virtual)
Closed Holidays and Weekends
Fall/Spring Hours
Monday-Thursday 8:00 am-4:30 pm
Friday 8:00 am-12:00 pm (virtual)
Closed Holidays and Weekends
We are located in the E5 building in room 316
Contact
Maggie Cordero
Dean of Pathways and Student Affairs
Email: corderm@lattc.edu
Phone: (213) 763-7101
Arcelia Alvarez
Dreamer Liaison
Email: sandova@lattc.edu
Phone: (213) 763-5551
Michelle Segura
Coordinator
Email: seguramm2@lattc.edu
Phone: (213) 763-5552