About the Design & Media Arts Pathway
The Design and Media Arts (DMA) Pathway assists students in realizing their educational aspirations and attaining creative careers within the field of Design and Media Arts. We offer degrees and certificates in Digital Media, Fashion Design and Fashion Technology, Fashion Merchandising, Sign Graphics, Tailoring, and Visual Communications. Our programs of study prepare students to balance creative and practical skills, while providing rigorous comprehensive training through the use of manual and technological tools. The Pathway is constantly looking for ways to enhance education for our students through activities such as field trips, and participation in artistic events.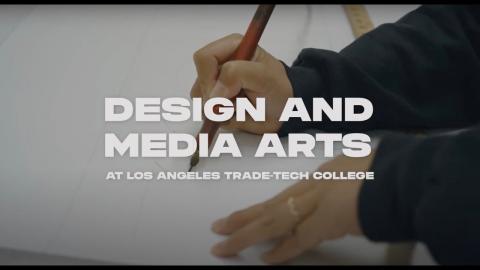 Mission Statement
To prepare our students for creative job readiness, developing and integrating current and changing technologies. We strive to instill professional skills and responsibilities to align our programs with current industry expectations.
Office Hours and Location
Monday to Thursday: 8:30 am–5 pm
Friday: 8:30 am–3 pm
Saturdays, Sundays, and Holidays: Closed