Welcome to the Veterans' Resource Center (VCR) at Los Angeles Trade-Technical College, serving veterans entering college for the first time or returning to college to further their education. The Center acts as a liaison with the Veterans Administration to verify enrollment for students claiming benefits under the G.I. Bill or the Veterans' Vocational Rehabilitation Program. We can also assist the veteran with referrals to various veteran-serving programs in the Downtown Los Angeles area.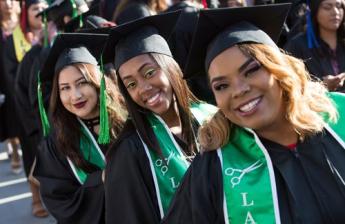 News from Blog for VRC
Trade-Tech Graduates,
Congratulations on your academic achievements! We are extremely happy to be able to honor you in person this year. Below you will find important information and updates with regards to rehearsal, guest tickets, ceremony, etc.
Office Hours and Location
Mondays to Thursdays: 8 am–5 pm
Fridays: 8 am–12 pm
Closed holidays and weekends
Student Support Center, D3-101