Dear LATTC 2022 Graduate,
Congratulations - You did it!
Commencement is an opportunity to celebrate the culmination of all of your hard work and dedication. I am thrilled to share with you that our 2022 Commencement Ceremony will be held in-person on Tuesday, June 7, 2022 at 5:00 pm on LATTC's campus. Plans are underway to celebrate your accomplishment in style.
The Class of 2022 holds the distinction of being the FIRST to graduate in person since 2019; and the FIRST to graduate on our brand new Soccer Field. The last two years have taught us all the value of resilience, dedication and celebration. Your hard work and ultimate success exemplify that you have not only survived, but thrived under unprecedented circumstances.
I am proud to announce that California Community College Chancellor, Dr. Eloy Ortiz Oakley, will provide a special keynote address that will truly honor the resilience of you and your families over the last few years. So please join us for the individual reading of your name as you are welcomed to the stage to receive your diploma.
Please continue to visit this website for more information and further instructions. This is your commencement, and we look forward to making it as special as possible.
Congratulations again, and we'll see you on June 7!
Dr. Katrina VanderWoude
President, Los Angeles Trade-Technical College
Graduation News Posts
Trade-Tech Graduates,
Congratulations on your academic achievements! We are extremely happy to be able to honor you in person this year. Below you will find important information and updates with regards to rehearsal, guest tickets, ceremony, etc.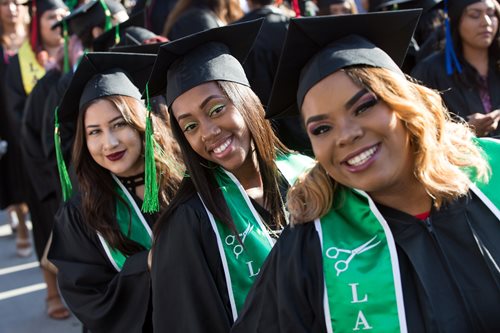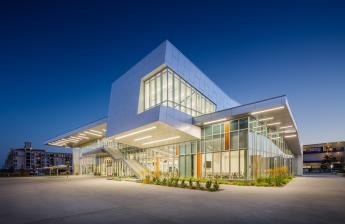 Save The Date
Date: Tuesday, June 7, 2022
Location: LATTC Soccer Field
Time: 5pm
LATTC College Store Commencement Merchandise and Information
Graduates can do in-store shopping but, must wear a mask and add themselves to QLess by using the campus kiosk or downloading the application to their phones
Students can also purchase their Cap & Gown online by going to: College Store
Students can buy their class rings directly by visiting Jostens*: Order customized announcements, class rings, etc.
For questions and additional information with regard to the LATTC 2022 Commencement Ceremony merchandise, please email the College Store directly, bookstore@lattc.edu
Reminders
In order to accommodate all attendees at this year's in-person ceremony, each graduate may invite no more than 5 guests. Those who RSVP will receive further instructions on how to get their tickets.
If you are a graduate who will participate in the ceremony, please make sure to contact the LATTC DSPS office well in advance so we can coordinate to provide you with reasonable accommodations:
Email: DSPSLATTC@LATTC.EDU
Phone: 213 763-3773
Fax: 213 763-5391
Use your LATTC email for all communications and forms related to the 2022 LATTC Commencement Ceremony; check your email account frequently for updates and make sure your mailing address is updated in your Student Information System.
If you have any questions or concerns please email: studentlife@lattc.edu