Federal Work Study
---
(FWS)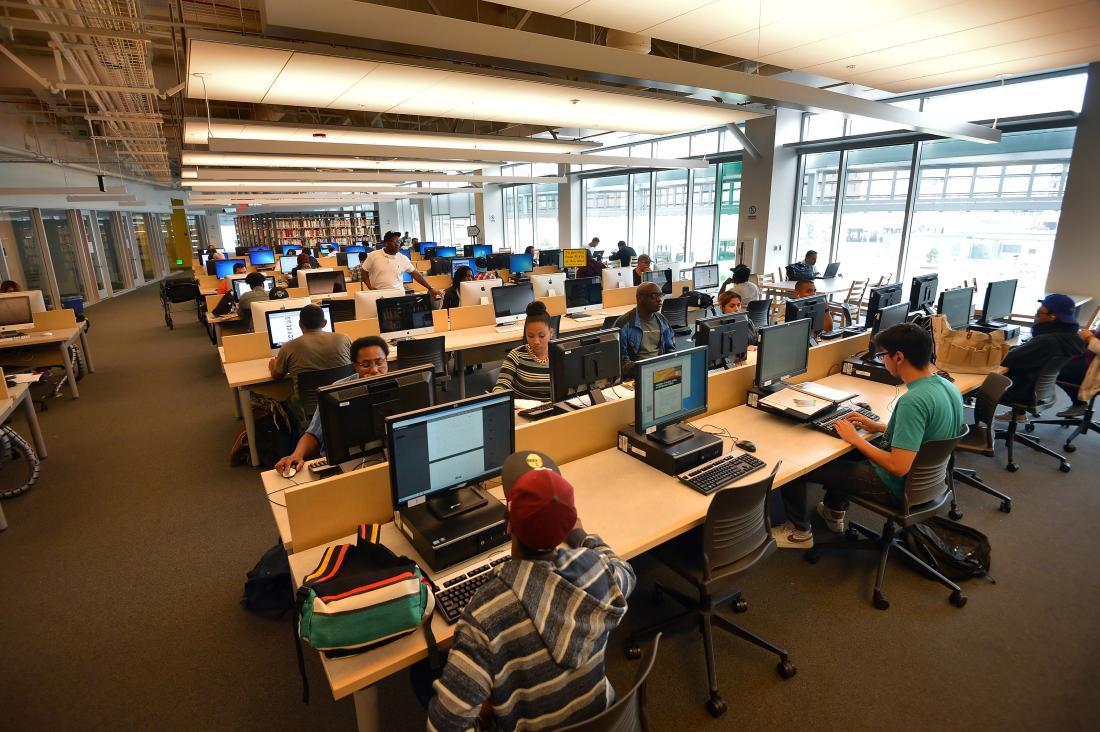 What is a Federal Work-Study job?
The Federal Work Study Program provides part-time jobs for financial aid eligible students allowing them to earn money to help pay for their education expenses. If you're offered FWS as part of your financial aid package, your college will help you find a part-time job on or off campus. If possible, you'll be placed in work related to your studies or career plans, or in community service.
Federal Work Study funds, like FSEOG funds are limited, so you cannot be guaranteed a FWS job. Since we can only award a certain number of students, students are awarded for FWS on a first come first serve basis.

Federal Work Study students must maintain six (6) active financial aid units throughout the entire employment period and they must meet all the requirements for financial aid including the Satisfactory Academic Progress (SAP) requirements.

The award amounts will be based on the student remaining unmet need after all the grant awards. The maximum FWS award varies per academic year. You must complete the hiring packet, and orientation.
You'll earn at least the current federal minimum wage, but the amount might be higher depending on the type of work you do and the skills required. Your total Federal Work Study award depends on when you apply your level of need, and the funding level of your school.
To be considered for FWS, you must apply for financial aid early. We recommend that you apply for your FAFSA (Free Application for Federal Student Aid) before March 2nd and complete your financial aid application process before May 1st every year. On your application, as well as your college form, you must indicate that you are interested in working a part-time job as a FWS student worker. If you are awarded for FWS, you must follow the instruction on your award letter and schedule an appointment to meet your FWS Coordinator for an assignment.
Federal Work study students are paid by the hour and checks are mailed to you every two weeks. Electronic fund transfer is available if you want your paychecks to be deposited directly into a checking or savings account.
If you work on campus, you'll usually work for your school. If you work off campus, your employer will usually be a private nonprofit organization or a public agency and the work performed must be in the public interest.
No. The amount you earn can't exceed your total FWS award. When assigning work hours, your employer or the Federal Work Study Coordinator will consider your class schedule and your academic progress.