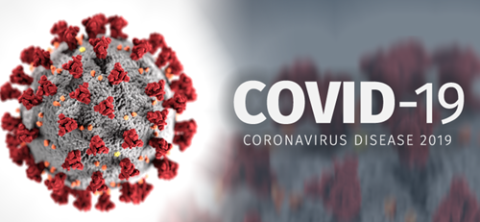 Masking and Vaccination Update
On May 4, 2022, the LA Community College District Board of Trustees voted to rescind and/or to modify our existing masking and vaccination policies. This is an important step forward in our recovery phase from the COVID-19 pandemic that puts our campus in better alignment with the current health orders and recommendations by the Los Angeles County Department of Public Health (LACDPH).
Masking: Effective June 12, 2022, there will no longer be an indoor masking mandate at any of the colleges or at District facilities for employees, students or visitors. Masking already is not required outdoors and, as of June 12, we will follow the prevailing LACDPH health orders that indoor masking is recommended, but not required.  After June 12, students may wear a mask indoors if they want to and the colleges and the District will continue to provide free, disposable masks upon request and hand sanitizer will be available throughout the campus.
Vaccination: Effective immediately, continuing and new students will no longer have to provide proof of vaccinations or have an approved exemption on file in order to enroll in classes or to access campus. Weekly COVID testing for students with vaccination exemptions will no longer be required.
To view your registration appointment date for the Summer and Fall 2022 term, log on to MyCollege.laccd.edu and click on the "Manage Classes" tile followed by the "Enrollment Dates" tab on the left side. If no enrollment date is available, you may register for classes when open enrollment starts.
Updated: May 5, 2022
---
In addition to online offerings, a variety of in-person and hybrid courses are available this Spring semester. To protect the health and safety of our students, please see below for reminders on the latest COVID Safety protocols while on campus. 
If you Test Positive
Regardless of your vaccination status, if you test positive, you must isolate for up to 10 days and follow the LACDPH isolation instructions. 
You are allowed to end isolation early, between Day 5 to Day 10, depending on your own personal circumstances and if you test negative using an antigen test (the quick-result, self-test kit). 

If you do not end isolation early before Day 10, you are not required to take any test following your isolation as long as you are symptom free. 
Regardless of your vaccination status, you are not required to test for the next 90 days from the day you leave isolation, unless you develop new symptoms. Use only the antigen test during this 90-day period. 
After 90 days, you return to the District's established testing protocols. 
Free Antigen Tests for Order
A free kit of four rapid antigen tests is available for home-delivery (one kit per address). If you have not already, you may order your kit at the following website: www.covidtests.gov. As a reminder, the college has ordered a supply of antigen tests that will be available for distribution in the weeks ahead. Please continue to check your email as more information will be available soon.  
 
Please reach out to vaxinfo@lattc.edu for any COVID-related questions on campus. 
Free Vaccinations
*Vaccination doses and/or the booster are offered at LATTC's Student Health Center/Via Care (D3-107), Monday–Friday, 8 am–5 pm. Walk-in or make an appointment with Via Care at (213) 763-3764.  
*Via Care offers the Pfizer vaccine.

Updated February 11, 2022