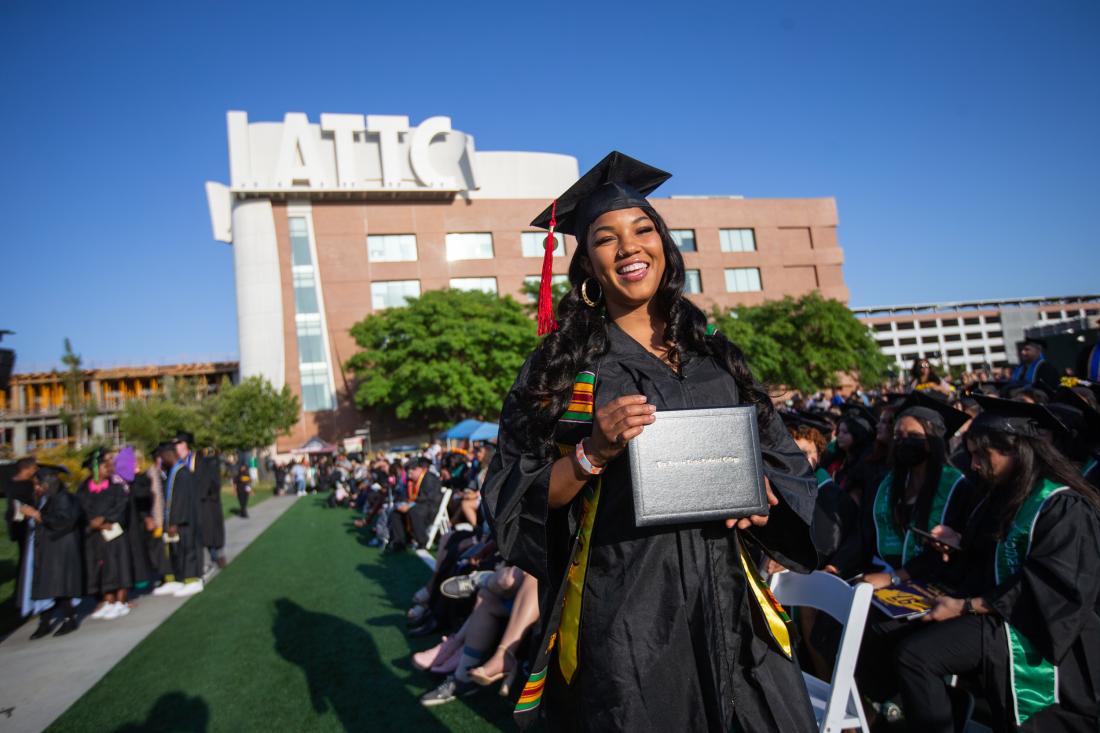 Applying for Graduation
If you have attended any colleges or universities outside the Los Angeles Community College District and will be using coursework toward an Associate's degree, Certificate of Achievement or GE Certification, we require official transcripts to be on file with our office. This also applies to any coursework taken within our District prior to Spring 1974. Transcripts from other institutions must be mailed directly to the Admissions & Records Office by the respective colleges for credit.
If you are going to use courses from colleges or universities outside of the California Community College system, you should make an appointment with a counselor for a transcript evaluation to determine which courses can be used towards your degree or certification. It is highly recommended that all students who start at LATTC meet with a counselor to discuss their transfer educational goals.
Applying for Graduation
(Degree and Certificate)
---
Step 1
Please log in to PeopleSoft Student Portal to fill out the appropriate application for the degree/certificate and submit it before the deadline.
Once in PeopleSoft, navigate to Academics menu > My Academics > Petition for Graduation and apply within the first 6 weeks of the current semester. Applications submitted after deadline may be reviewed for the subsequent semester.
Step 2
Click on Apply for Graduation and verify our academic program, degree and/or certificate are correct. Please meet with your counselor for assistance. Please note, you can only submit one petition to graduate form until the initial form has been accepted or denied.
If you are applying for an Associate Transfer Degree please see a counselor
If you are applying for a high unit major degree and requesting to waive three units under LACCD GE unit requirements, please submit a waiver petition (see a counselor for assistance).
You will be notified of your degree/certificate evaluation before the end of the semester in which the application is filed.
Students who would like to receive their degree or certificate via mail may do so by including a written request with the Application for Degree or Certificate form.
Your name will appear on your degree or certificate as it appears on your current record. Please go to the Admissions & Records to update any personal information changes such as name, address, etc.
Complete the Commencement Ceremony RSVP form to register to participate in the graduation ceremony held in June.
Please visit the Commencement Ceremony page for additional information
Best wishes on your future educational endeavors!