The Library's Brand-New Computer Stations Are Ready for You!
March 20, 2023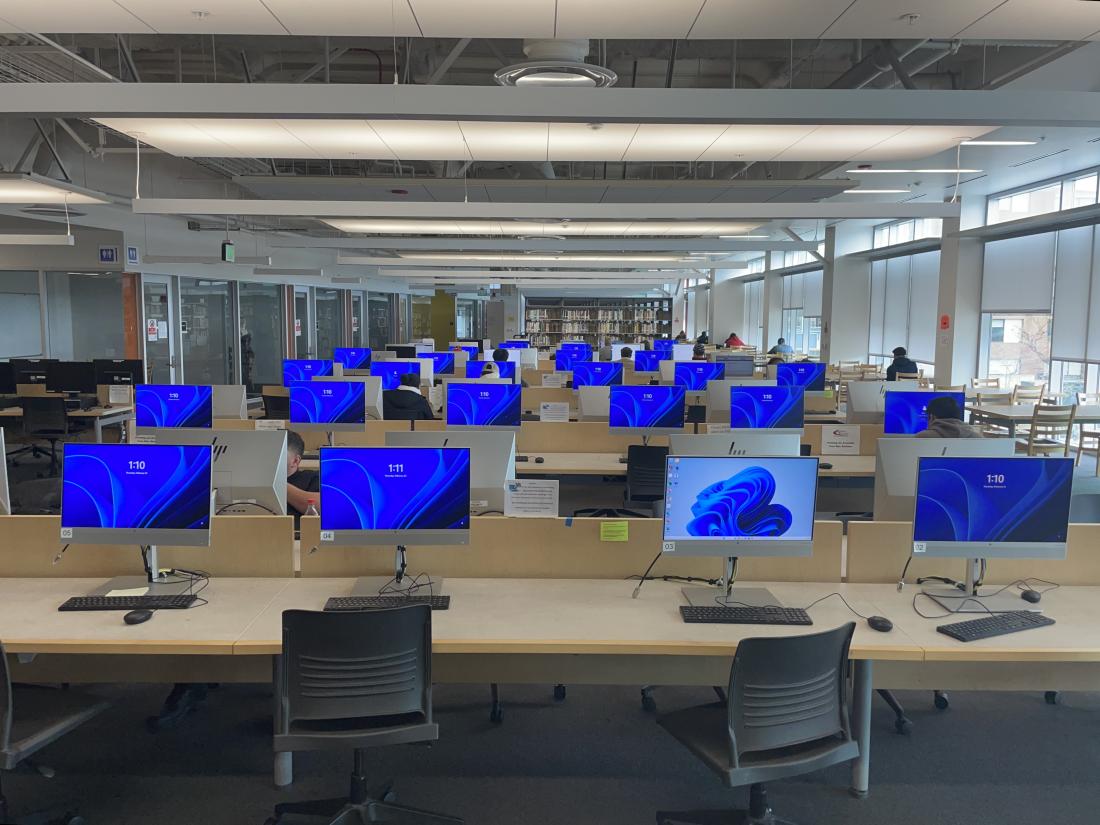 If you visit Trade-Tech's Library (D3/The Hub, second floor), you may notice a new addition—78 new additions, to be exact. This Spring, the Library upgraded its computers with 78 brand new HP EliteOne all-in-one desktops, equipped with Microsoft Office, Adobe Reader, and full internet browsing capabilities. 

If you are a Design and Media Arts pathway student, you will be pleased to know that 12 computer stations have special software for CIS and the Media Arts pathway, such as Adobe Suite, and other designer apps. 

Access to the computers is available during regular Library hours listed below. Simply log on with your username (your student ID#) and password (4-digit date-of-birth: MMDD) to get started. 
Additionally, if you need printing capabilities, each station is connected to printers located just around the corner (10 cents per page). Reach out to our helpful Librarians if you need assistance.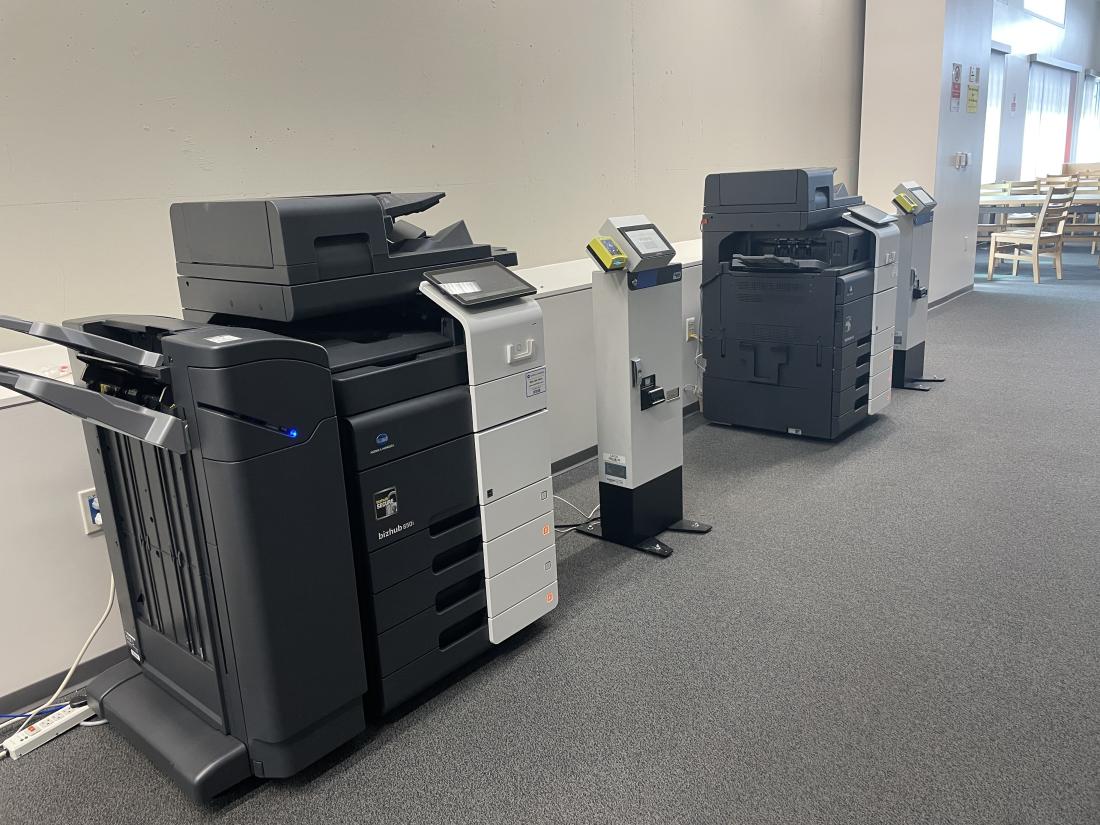 Spring Library Hours: 
Monday–Thursday: 8 am–7 pm 
Fridays: 8 am–12 pm 

If you are looking for a device to take-home, don't forget about Trade-Tech's ongoing laptop loaner program. Current students may check out a laptop to loan for a full semester. Read more about the program. 

See you soon in the Library!