LATTC Sweeps the Competition at the 3rd Annual Culinary Cup!
May 15, 2023
It was an exciting day in the Culinary Arts Building last Friday, May 12 as Trade-Tech's Culinary Arts team swept the competition from LA Harbor and LA Mission College across all categories, including savory, dessert, tablescape, and overall—marking the first time a college has swept the competition in its history.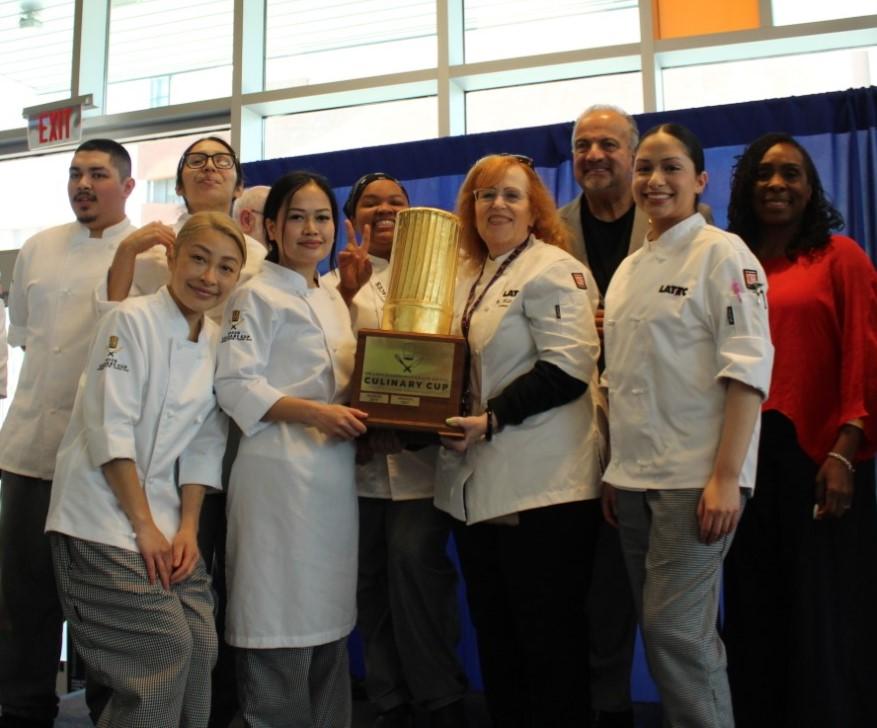 LATTC's winning team pictured with President Kathleen Burke, Chancellor Francisco Rodriguez, and LACCD Trustee Nichelle Henderson with the coveted Golden Chef's Hat trophy. 

This was the LA Community College District's third annual Culinary Cup, engaging the three District colleges with culinary programs: LA Trade-Tech College, LA Harbor College, and LA Mission College—and was hosted at the Trade-Tech campus for the first time. This year's event was inspired by the flavors of Southeast Asia, and among its esteemed special guest judges for the day, Trade-Tech was pleased to welcome Food Network personality Chef Jet Tila, who received the title of inaugural Culinary Ambassador of Thai Cuisine by the Royal Thai Consul-General.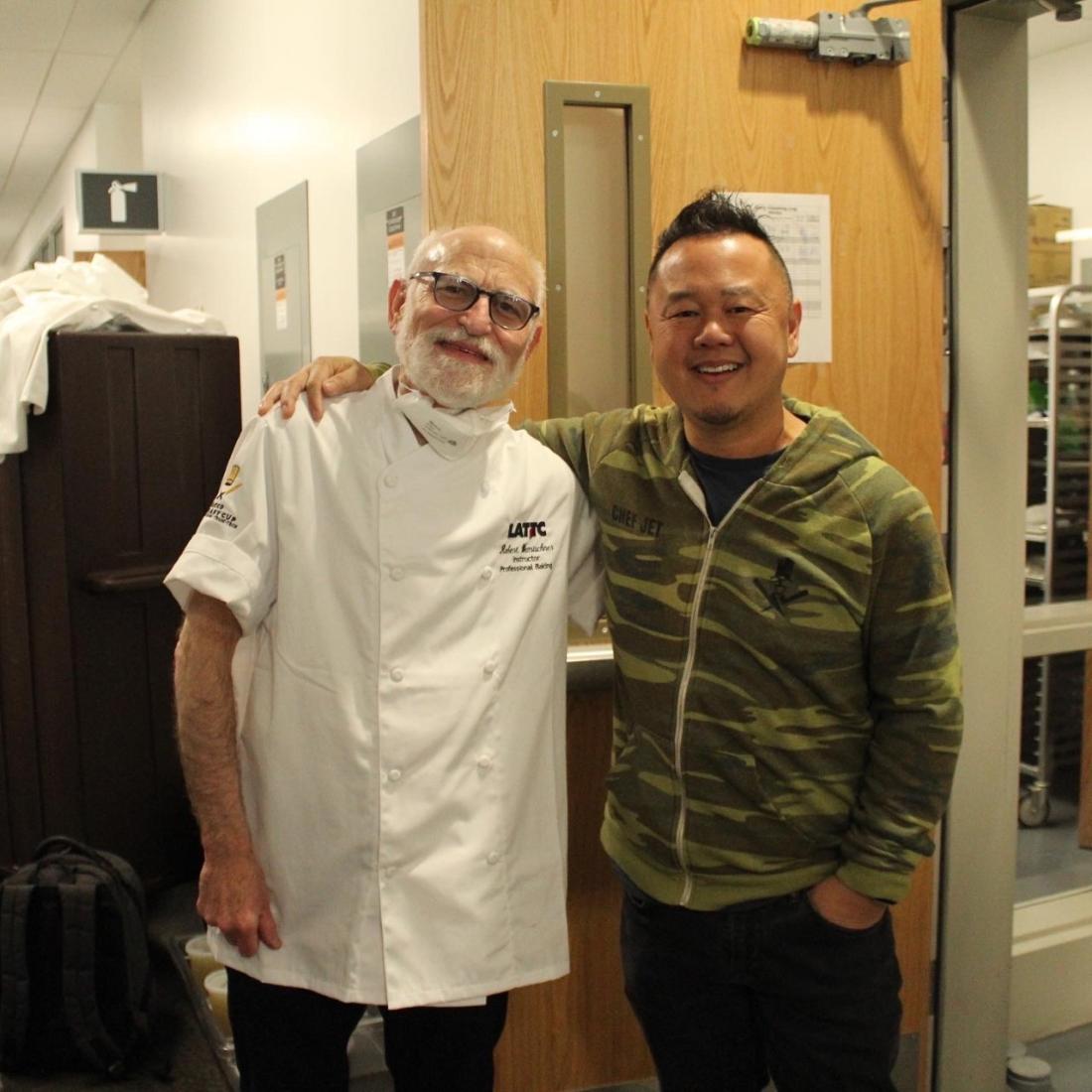 Chef Bob Wemischner who is retiring from Trade-Tech after 32 years of dedicated service, pictured with Food Network personality and guest judge, Chef Jet Tila.
More than 400 guests attended the competition and enjoyed a full day of engaging demonstrations, building tours, a silent auction and culinary exhibit, and a delicious Southeast Asian lunch prepared by our Culinary Arts students.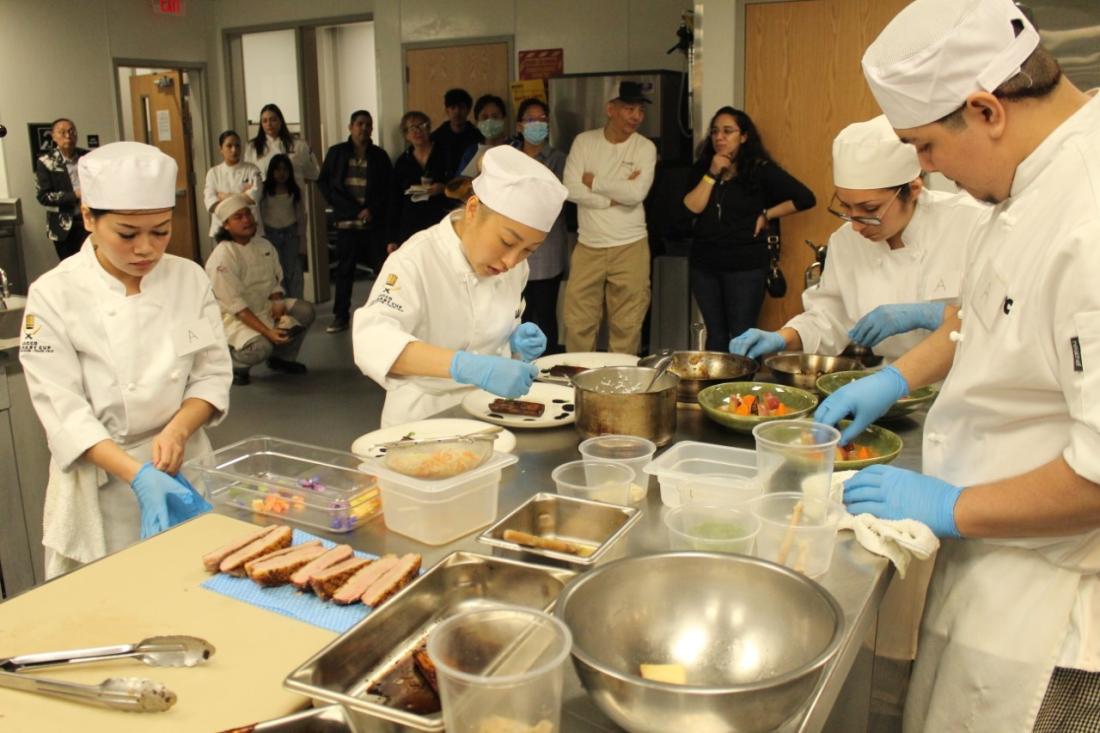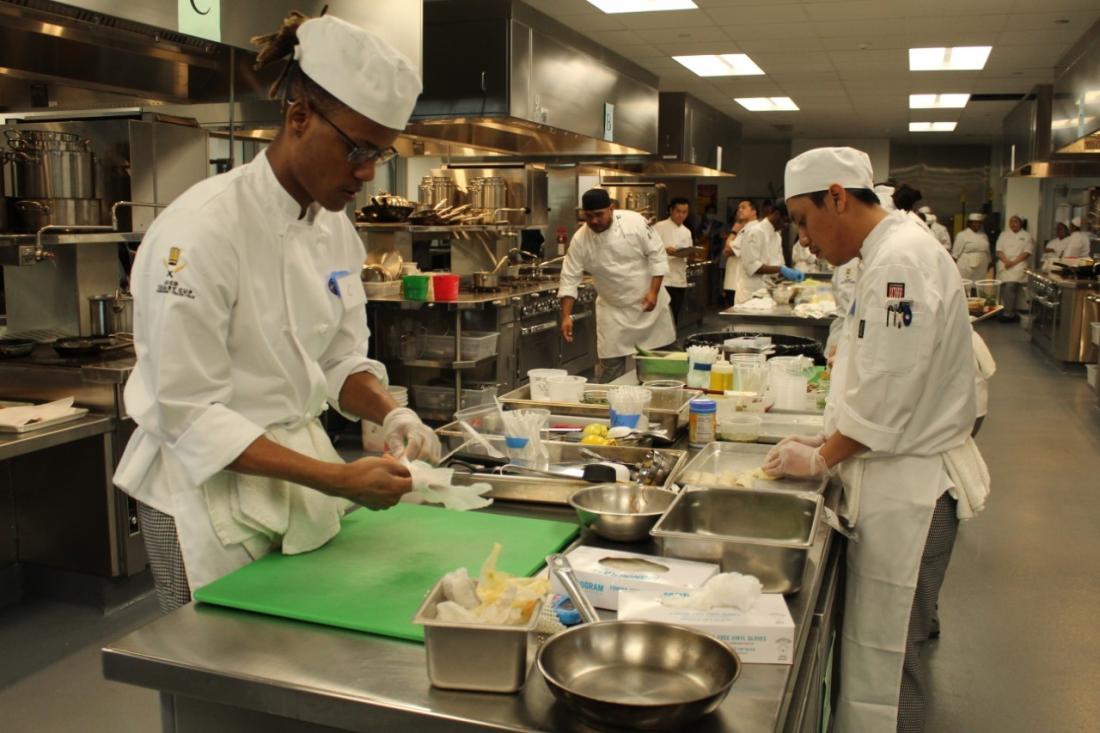 Students working in the kitchen during the final moments of the savory competition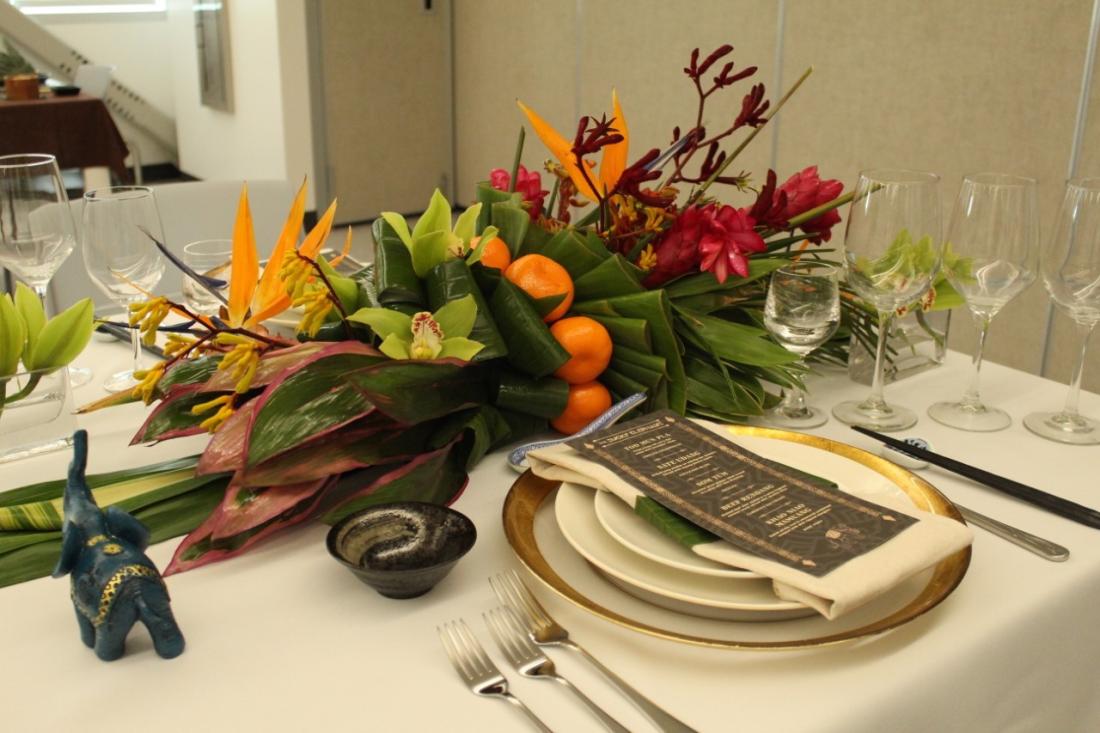 A gorgeous setting at the Tablescape competition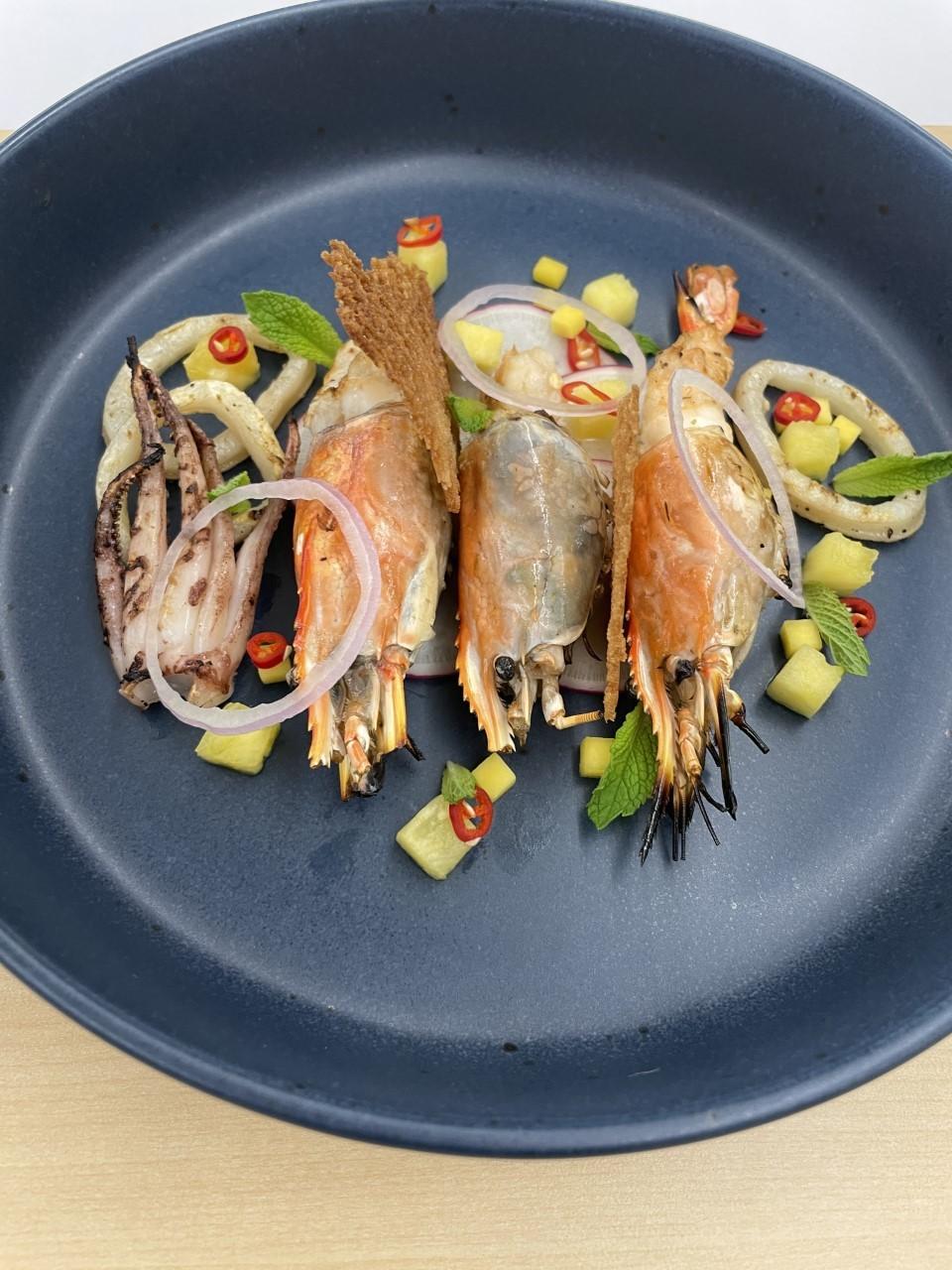 A final plated dish in the Savory category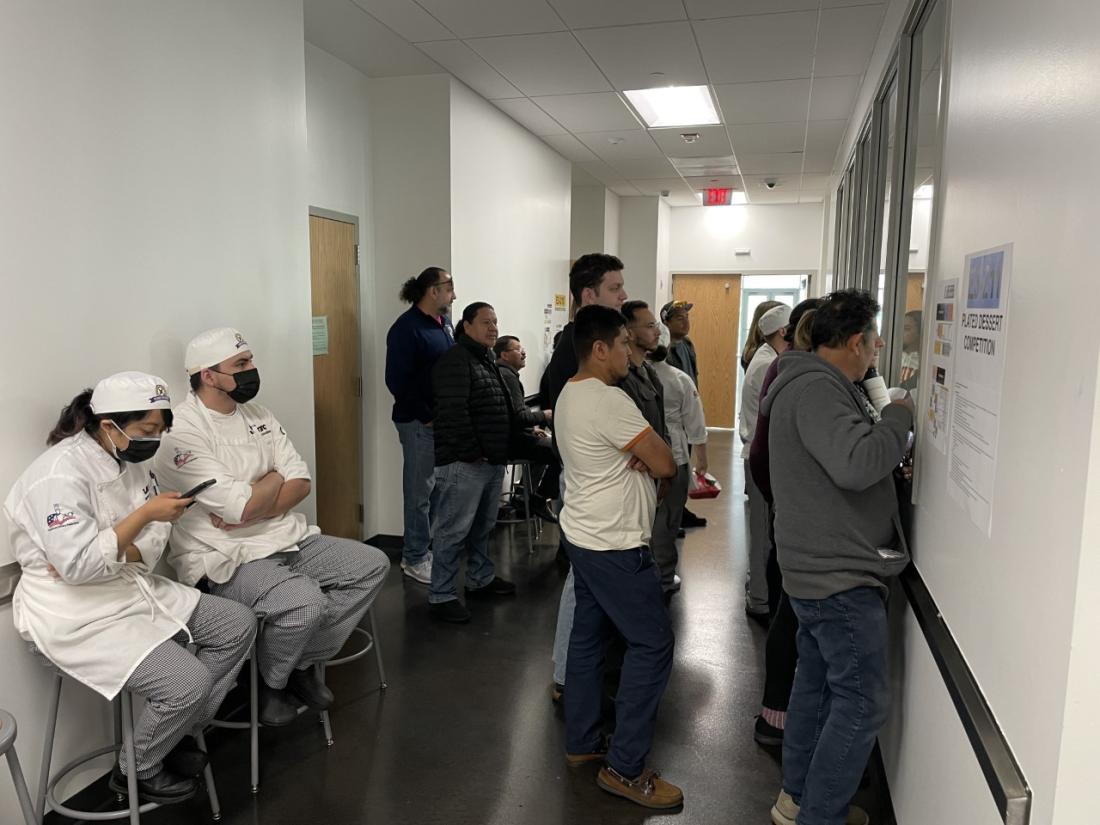 Friends and family members watch and cheer on the competitors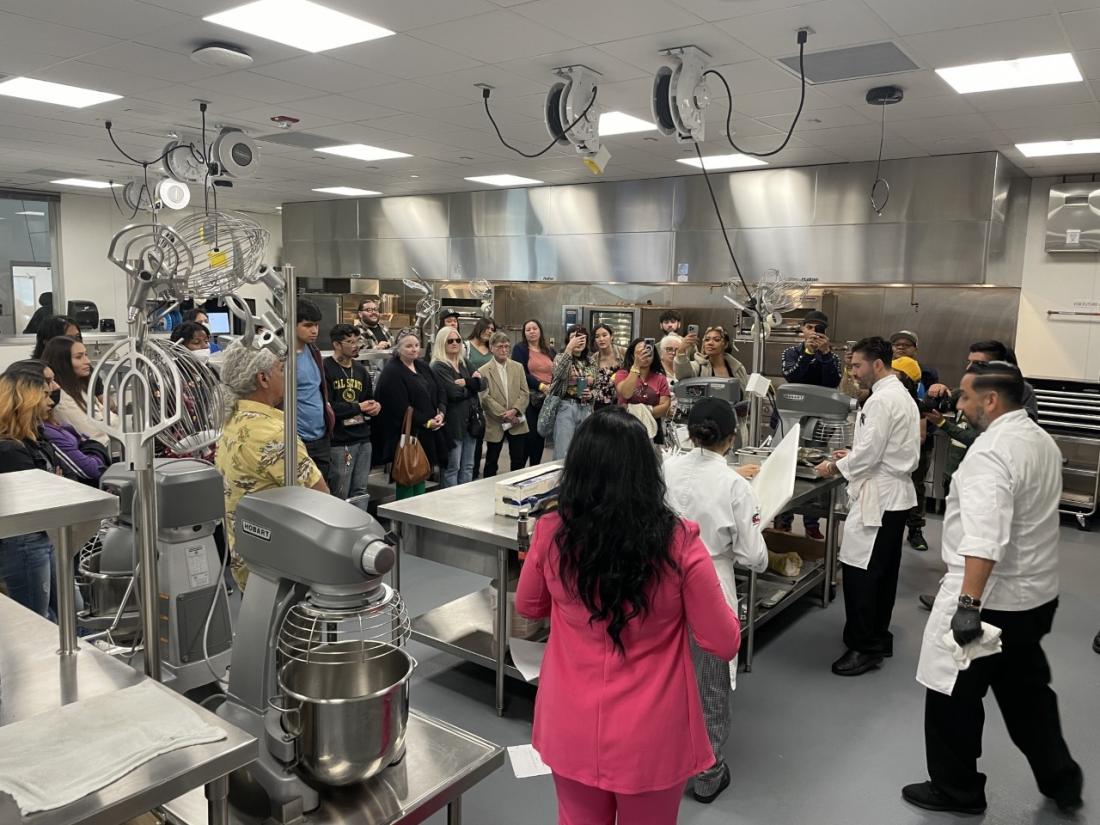 Guests also enjoyed special demonstrations throughout the afternoon, including a packed session by Chef Joshua Careage on roasted pheasant galantine with morel mushrooms and English peas.
Congratulations to all of the 2023 Culinary Cup competitors on the dedicated training, practice, and hard work in preparation of the event. Job well done! Check out the full list of Trade-Tech competitors below, along with the competition results.

Los Angeles Trade-Tech College's Culinary Team Members 
Savory Team  
Daniel Dominguez  
Thitiya Kowalczyk  
Beatriz Magana  
Alyssa Sajor  
Chef Instructor/Coach Chef Katherine Silberling  
 
Plated Dessert Team  
Betty Gutierrez  
Diana Gutierrez  
Chef Instructor/Coaches Chef Robert Wemischner, Chef Adel Aschenbrener, Chef Stacy Damaso, Chef Colin True  
 
Tablescape Team  
Tiffany Jackson  
Zoe Jennings  
Chef Instructor/Coach Chef Roslyn Spence 

2023 Culinary Cup Results: 
Savory 
1st place: Trade-Tech 
2nd place: Mission 
3rd place: Harbor 

Plated Dessert 
1st place: Trade-Tech 
2nd place: Harbor  
3rd place: Mission 

Tablescape 
1st place: Trade-Tech 
2nd place: Mission 
3rd place: Harbor 

Overall 
1st place:  Trade-Tech 
2nd  place: Harbor 
3rd place: Mission