LATTC Celebrates More than 800 Graduates at 98th Commencement
June 8, 2023
On June 6, 2023, Trade-Tech hosted its 98th Commencement at the Galen Center where 4,500 guests arrived to celebrate more than 800 graduates. LATTC was especially honored to welcome Mayor Karen Bass as the annual event's keynote speaker, who, during her address, asked students: "Will you help me change the world?"  

Additional messages of inspiration and encouragement were shared by LATTC President Dr. Kathleen Burke, LACCD Chancellor Dr. Francisco Rodriguez, LACCD Trustee Sara Hernandez, ASO President Derek Peltier-Reed, and LATTC Student Arefa DaSilva Peters. 
4,500 attendees gathered for LATTC's 98th Commencement celebration.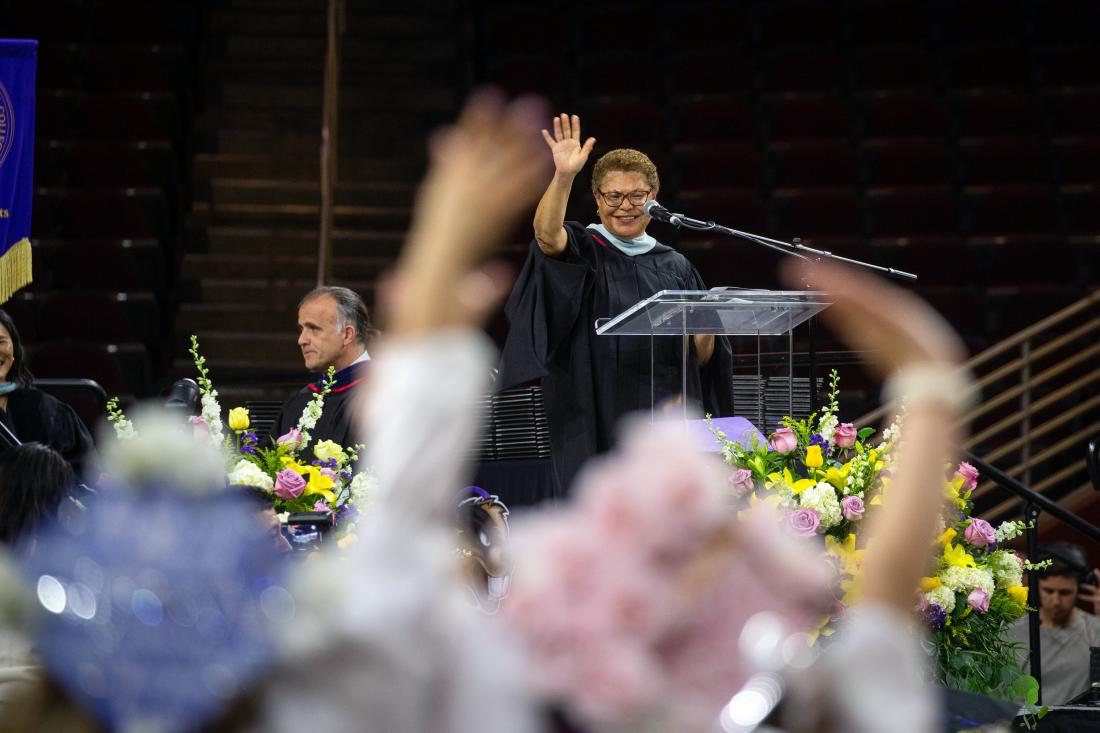 Mayor Karen Bass, the ceremony's keynote speaker, waves to graduates from the stage.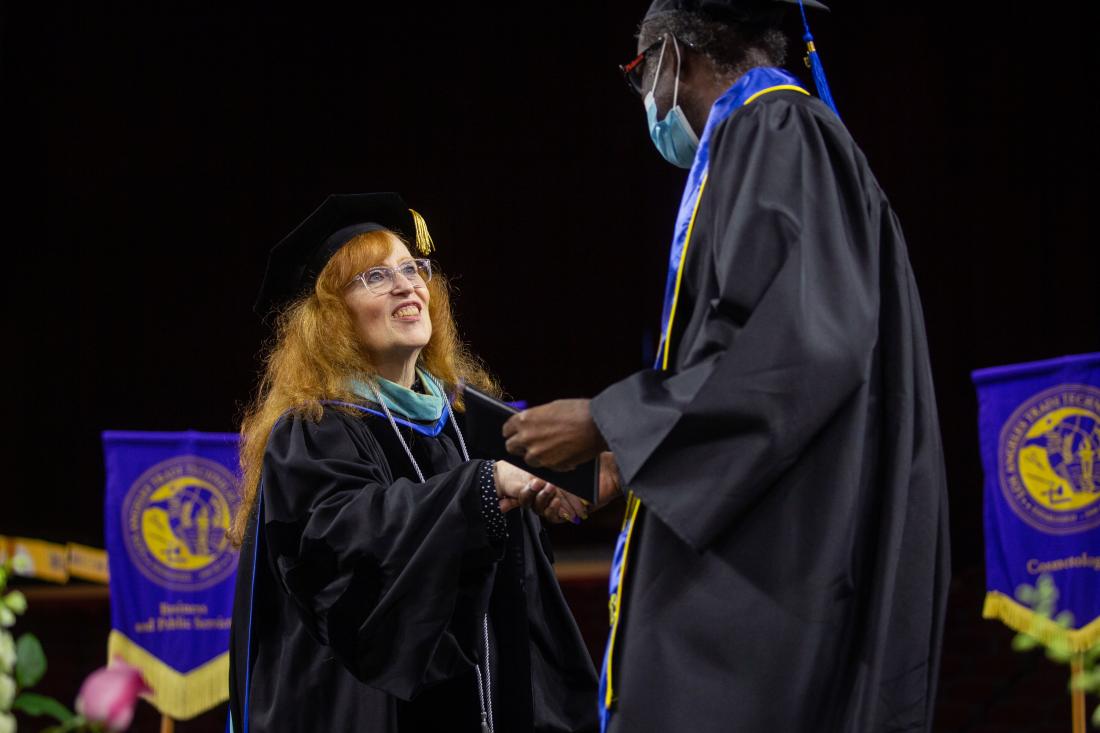 LATTC President, Dr. Kathleen Burke congratulates graduates as they receive their diplomas.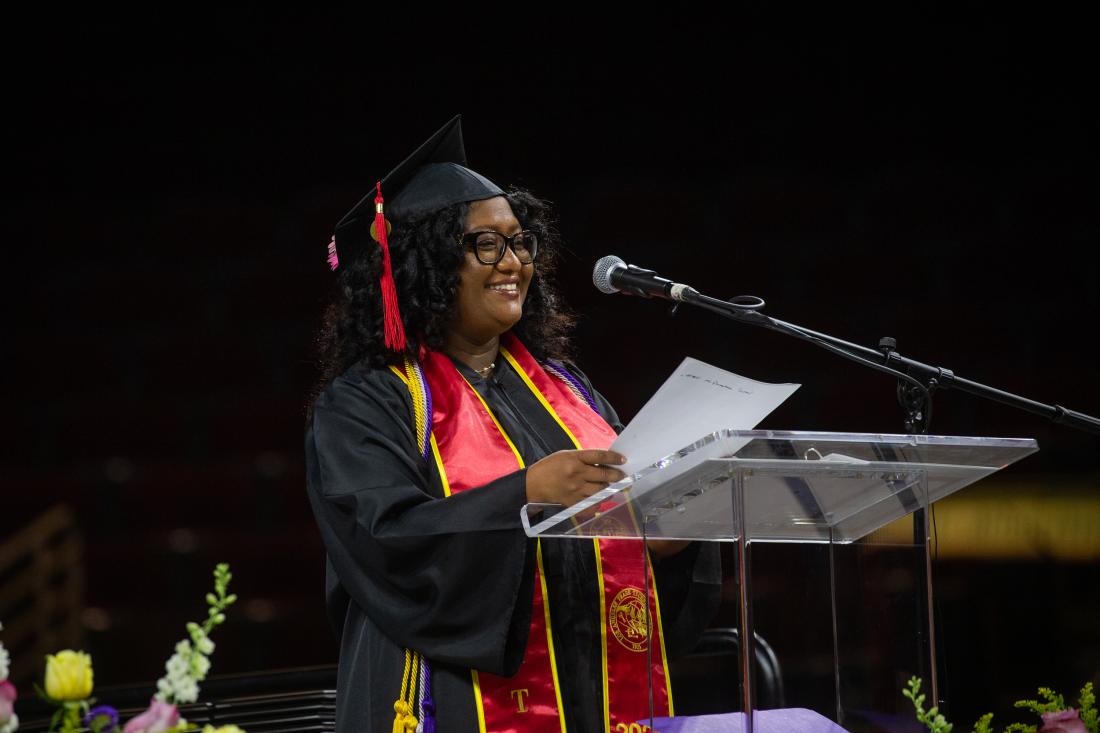 Student speaker Arefa Da Silva-Peters delivers her speech.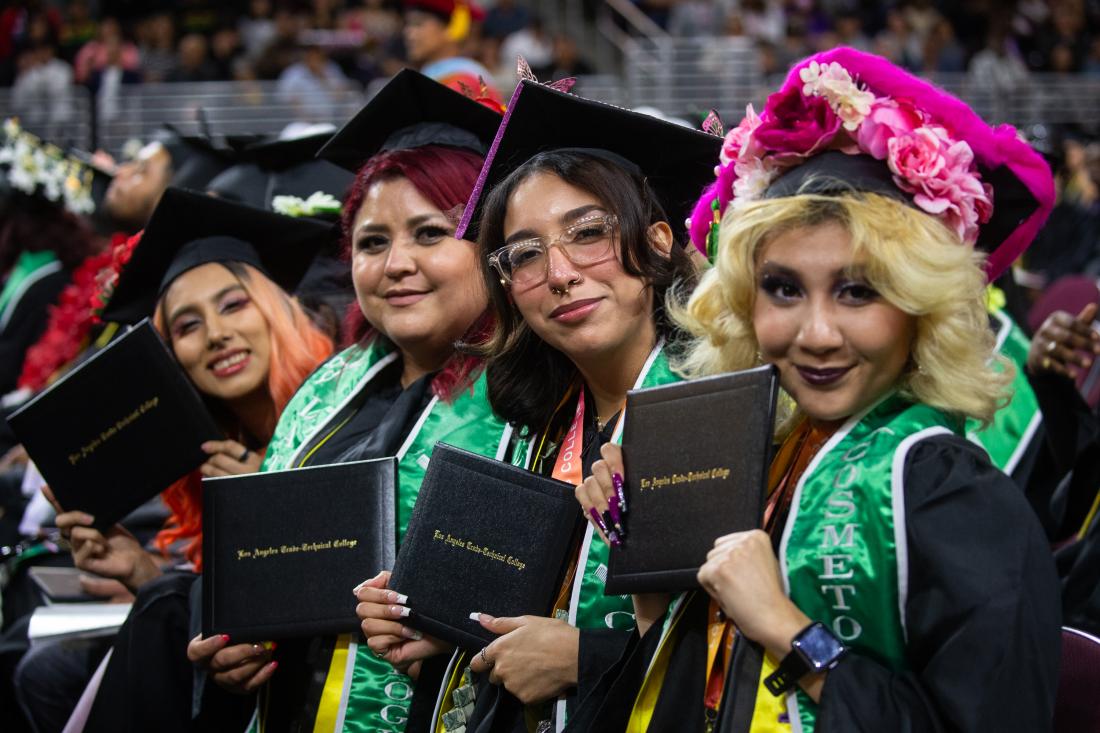 Newly minted graduates smile with their diplomas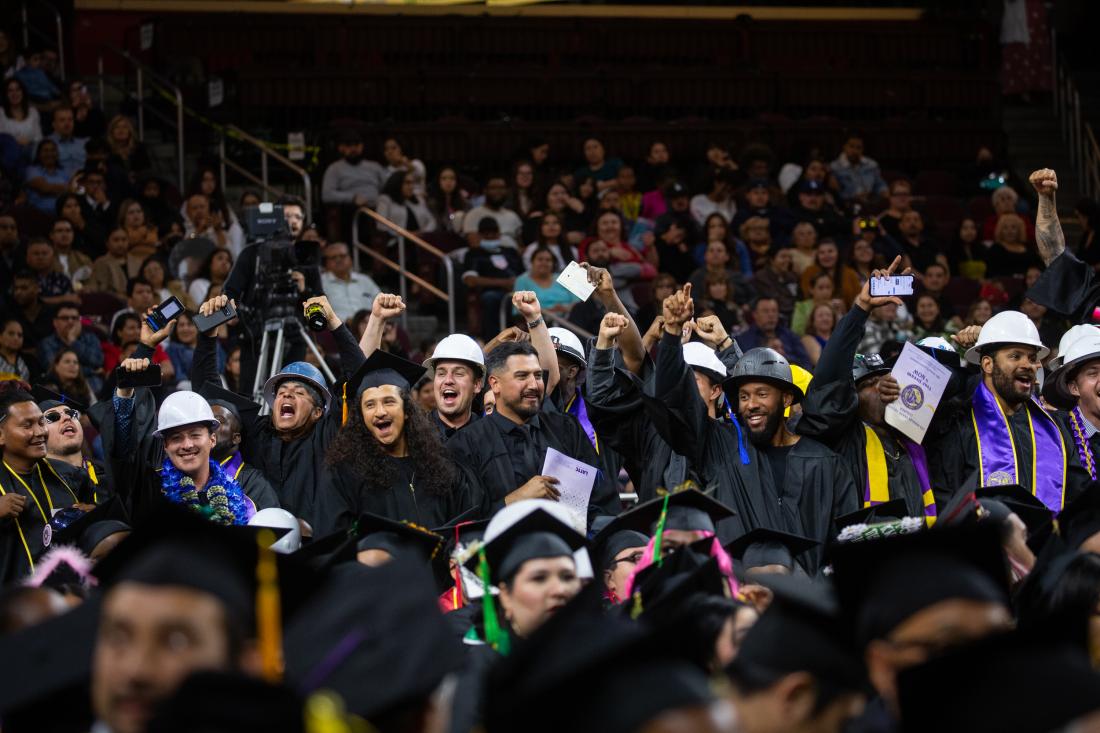 LATTC's line worker graduates cheering each other on.
Ms. Gail White, a graduate of Trade-Tech's Culinary Arts program is 70 years young!
Check out ABC Eyewitness News's coverage of the day and view more photos from LATTC's 98th Commencement via the college's Facebook page.