About LATTC's Sheriff's Team
Los Angeles Trade-Technical College contracts with the Los Angeles County Sheriff's Department for all law enforcement services. The staff includes a Sergeant, a Team Leader, a Campus Deputy, and (11) armed Los Angeles County Sheriff Security Officers. Los Angeles County Security Officers undergo training with the Los Angeles County Sheriff's Academy. They are classified under 832 PC as security officers. They provide 24 hour, seven-day-a-week security coverage for the campus. The Sheriff's team major objective is to provide a safe and secure campus community for students, faculty and staff. An additional resource for the Department is the Student Cadet Program. The campus utilizes student workers under the supervision of the Sheriff's Department to assist the campus station. Security officers and cadets continuously patrol using bicycle, foot and vehicle patrols 24 hours a day, 365 days a year. The Department's jurisdiction covers all property owned and/or operated by the College.

See more about Sheriff's Office Services in the Health & Safety site.
LA Crime Stoppers
1 (800) 222-8477
---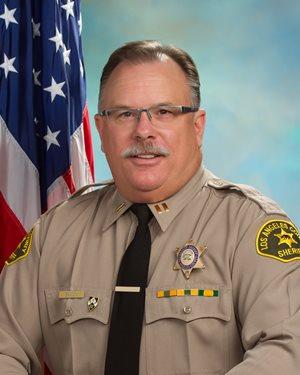 Captain John Gannon
Deputy Louis M. Lopez
LATTC Team Leader
---
Core Values
Lead with compassion, serve with humility and courageously seek justice for ALL.
Mission
The mission of the Los Angeles County Sheriff's Department is to partner with the community to proactively prevent crime, enforce the law fairly and enhance the public's trust through transparency and accountability.
LATTC Sheriff's Station
Office Hours and Location
24 Hours Daily
School of Design & Media Arts, D4-150