Basic Needs: Food Pantry
Thursday, September 21, 2023
11:00 am - 1:00 pm
Campus Life
Basic Needs: Food Pantry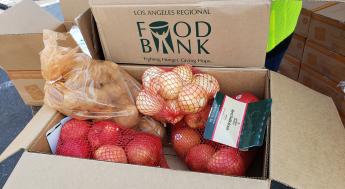 Trade-Tech's Food Pantry is here for Fall! Presented by Basic Needs, the program distributes fresh produce and boxes of non-perishables to students in need. If you are a student who may benefit from receiving a box, please swing by the Food Pantry scheduled for Thursday, September 21 from 11 am–1 pm (or while supplies last!) at the Pegasus Entrance (off of Grand Ave).
Basic Needs Food Pantry
Thursday, September 21, 2023 | 11 am–1 pm (or until supplies last)
Pegasus Entrance 
Los Angeles Trade-Technical College
400 W. Washington Ave.
Los Angeles, CA 90015
Food Pantry is scheduled every other Thursday, from 11 am–1 pm. Students can drive-thru or walk up to receive their boxes.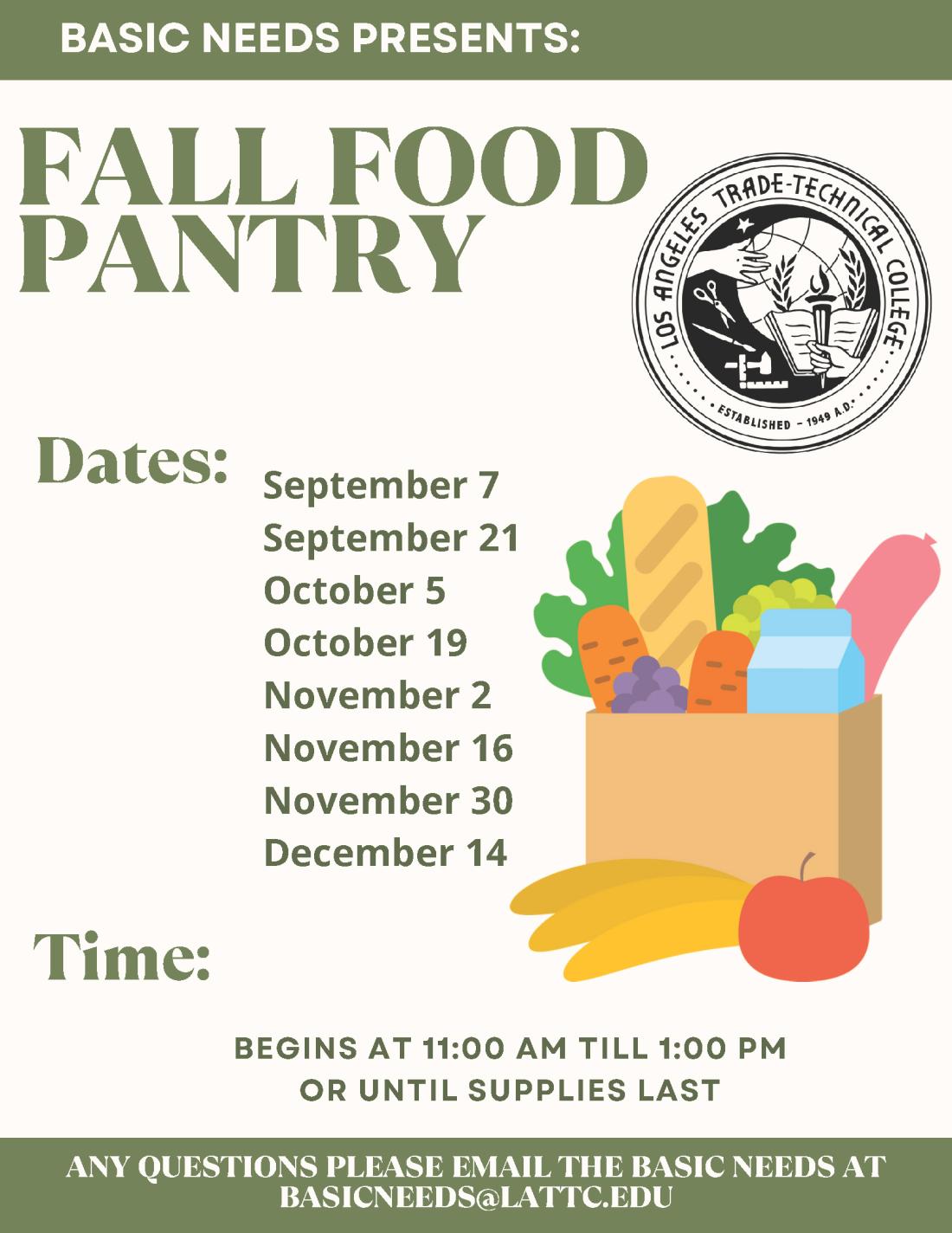 400 West Washington Blvd.
Los Angeles, CA 90015
United States