Mental Health Career Symposium
Wednesday, September 20, 2023
10:00 am - 1:00 pm
Campus Life
Mental Health Career Symposium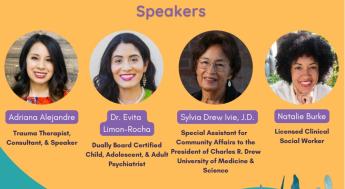 Are you interested in a career in mental health? Join the HOPE, BWOPA-TILE, LATTC, and Kaiser Permanente for special Mental Health Career Symposium on Wednesday, September 20 from 10 am–1 pm for a day of inspiration, education, and career exploration to the world of mental health.
Mental Health Career Symposium
Wednesday, September 20, 2023 | 10 am–1 pm
Culinary Arts Building/E3
RSVP to attend in-person or virtually via the link below.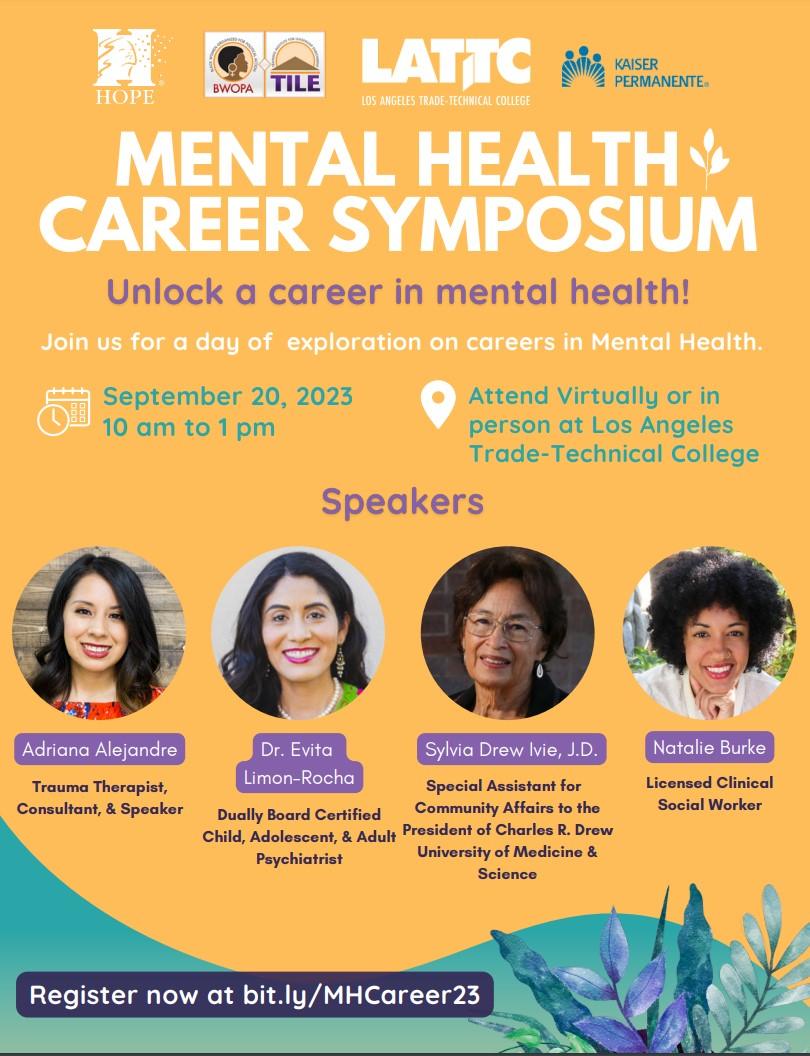 400 West Washington Blvd.
Los Angeles, CA 90015
United States