Reentry Expungement Clinic
Tuesday, September 19, 2023
10:00 am - 2:00 pm
Campus Life
Reentry Expungement Clinic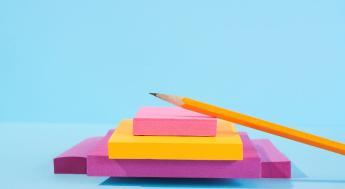 LATTC's Reentry Pathway to Success will host its Reentry Expungement Clinic on Tuesday, September 19 from 10 am–2 pm. The workshop is open to any justice impacted member of the campus community who would like to clear or inquire about clearing their criminal record. Attendees should bring their case information and be prepared to sit with one of the attorneys to discuss filing the paperwork.
LATTC Reentry Expungement Clinic
Tuesday, September 19, 2023 | 10 am–2 pm
E3-Room 103
About LATTC's Reentry Pathway to Success 
LATTC supports its justice involved community through the Reentry Pathway. The Reentry Pathway assists formerly incarcerated individuals who are interested in enrolling into the college by providing individual support, resources, connections and an inclusive community. LATTC has a long history of informal and formal work with justice involved individuals. The nature of the college, its location, the large numbers of career technical education programs—particularly in construction, transportation, and culinary arts—and the supportive faculty, have led to a culture of inclusion for youth and adults who are justice system involved.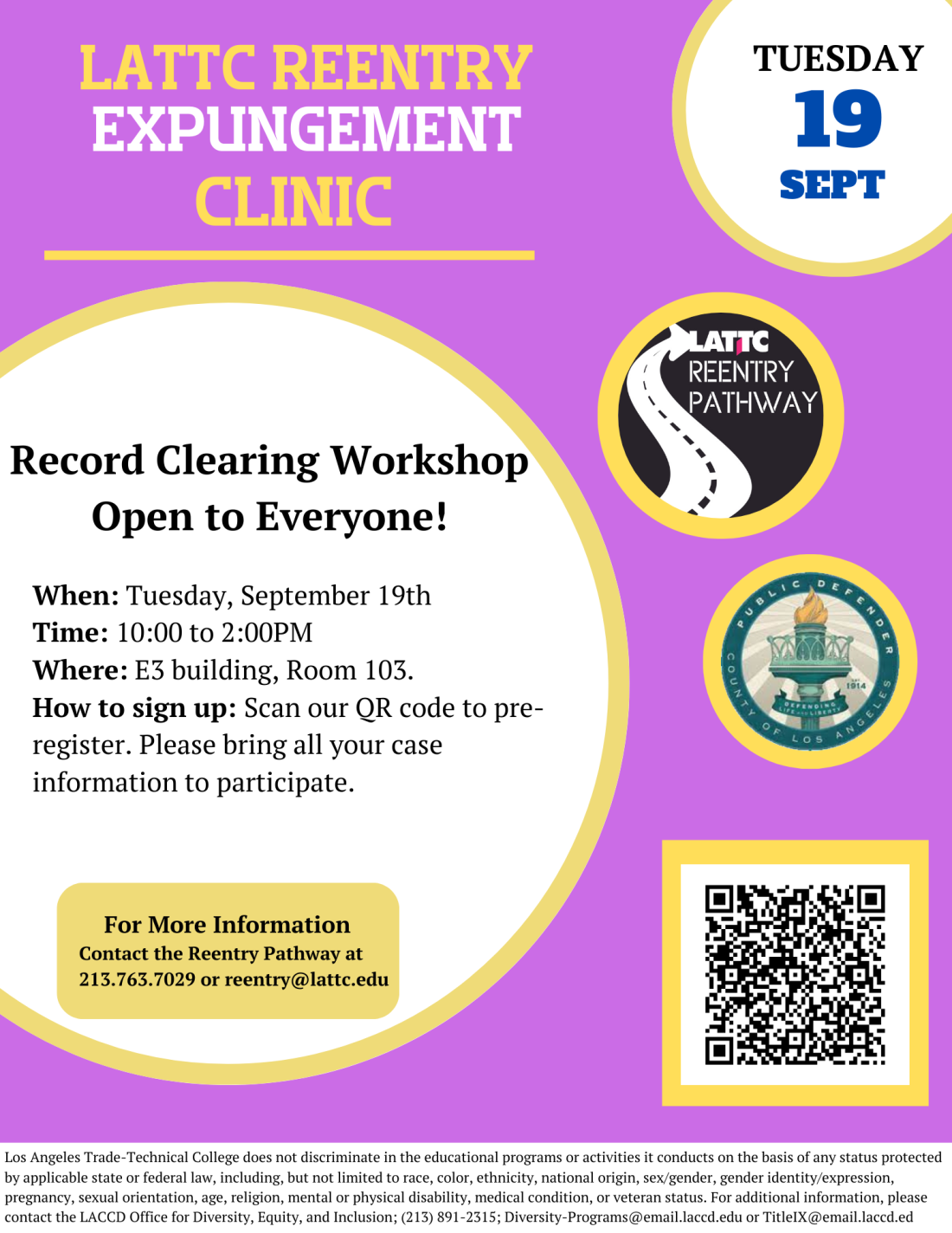 400 West Washington Blvd.
Los Angeles, CA 90015
United States