Roll-In to Enroll!
Tuesday, April 11, 2023
Location: 400 West Washington Blvd, Los Angeles 90015, Los Angeles, CA 90015
9:00 am - 1:00 pm
Enrollment
Roll-In to Enroll!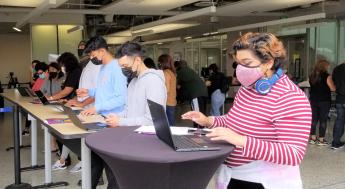 Spring semester is underway, but it's not too late to enroll in classes! Trade-Tech offers a number of second 8-week courses, starting April 10.
Looking to get started? Our Roll-In to Enroll events on Monday, April 10 and Tuesday, April 11 from 9 am–1 pm are here to help. Learn about programs, meet with a counselor, enroll in classes, learn about your financial aid options, and explore the college's numerous student services designed to help you get the most out of your student experience.