Register for Summer AND Fall Semester!
April 10, 2023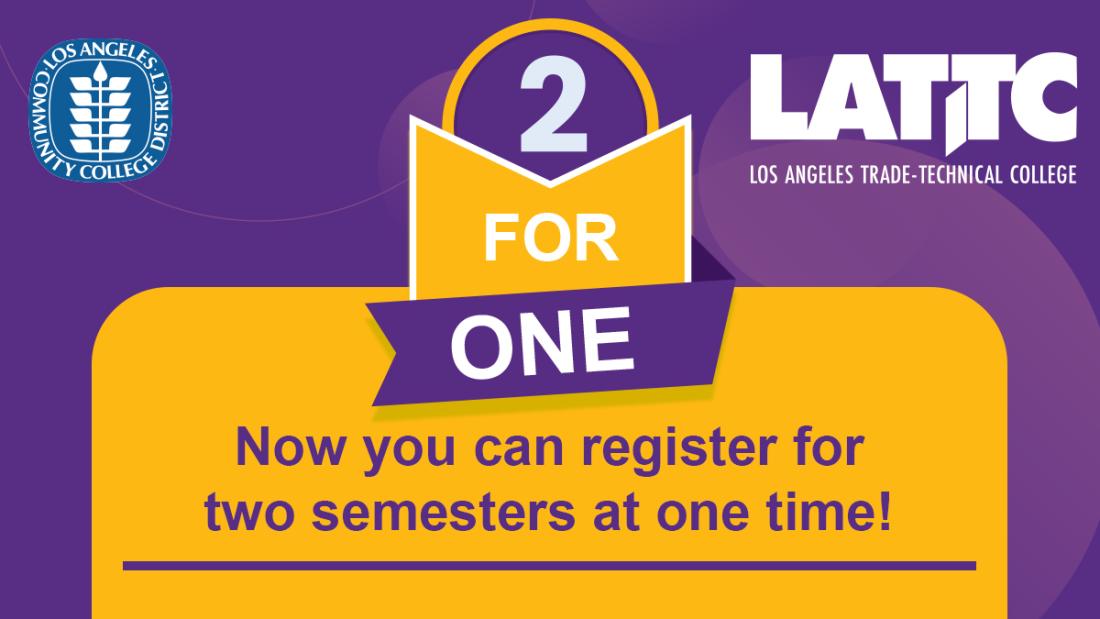 You asked for it and we listened! Students can now register for two semesters at one time. New combined registration terms will start this Summer/Fall 2023 followed by Winter/Spring 2024.  

To view your registration appointment date:  
Log on to MyCollege.laccd.edu and click on the "Manage Classes" tile,  

Follow the "Enrollment Dates" tab on the left side.  

You will receive a registration appointment date for Summer 2023 and Fall 2023 and both registration dates will be the same.  
Some key points to remember:  
You do not have to enroll in classes for both terms on the same day.  
You can enroll in either term anytime on or after your registration appointment date and before the semester begins.  
If no enrollment date is available, you may register for summer and fall classes when open enrollment starts on May 8, 2023.  
Some next steps:  
Start planning your summer and fall classes now by either scheduling a virtual or in-person appointment with an Academic Counselor. 
Run an academic advisement report by clicking the "Academic Advisement" tile on your student portal.  
The academic advisement report will inform you which general education or major coursework is still missing.  

It is highly recommended that you discuss your advisement report with an academic counselor.  

The Summer and Fall schedules of classes are now posted on the student portal. Hope to see you here in the semesters ahead!