LATTC STEM Club's Spring Semester Egg Drop an "Egg"-Cellent Success!
March 22, 2023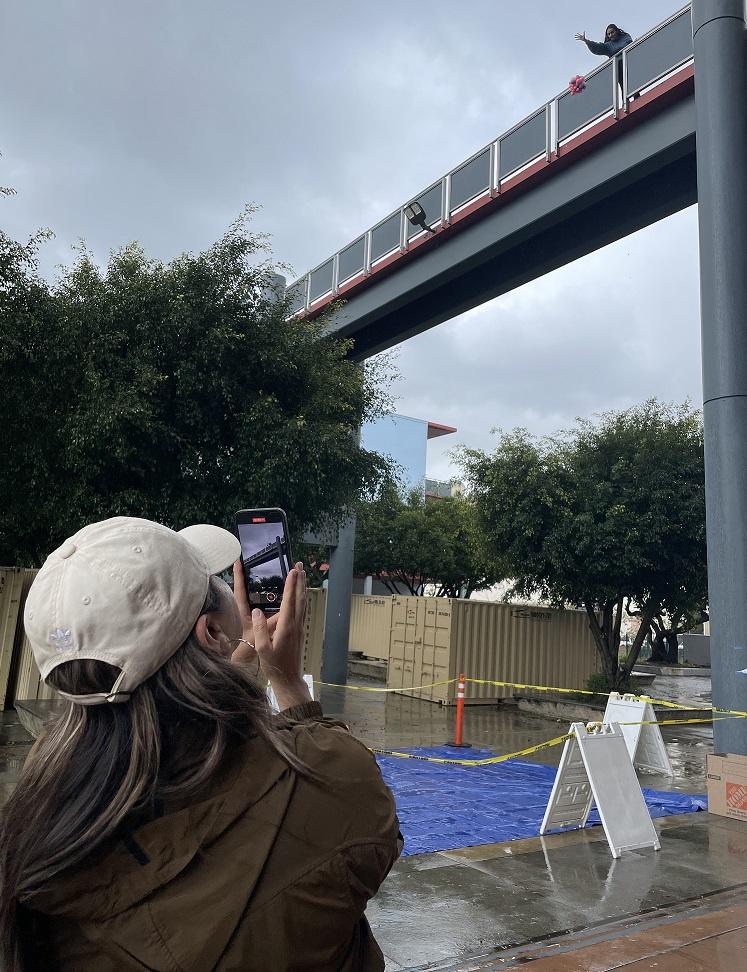 (Pictured: LATTC Physics student Jovanna Zamora watches her egg capsule drop)

It was a rainy but "egg"-cellent day for a competition! Earlier this afternoon, LATTC's STEM (Science, Technology, Engineering, and Mathematics) Club hosted their Spring semester Egg Drop. Hosted under the bridge between the B4 and C4 Buildings, the bi-annual civic design competition was open to the full Trade-Tech campus for participation. Contestants used common everyday items to create a capsule that would protect a raw egg when dropped from a height of three stories. The capsule had to abide by one simple rule: be no larger than 10 inches in diameter and no heavier than 1 kg (2.2 lbs.). The third-place winner would receive a $50 gift card, second place, a $100 gift card, and first place, a $150 gift card. If the enclosed eggs remained unbroken, the winning capsules would be ranked by the capsule's efficiency, meaning how light the craft was.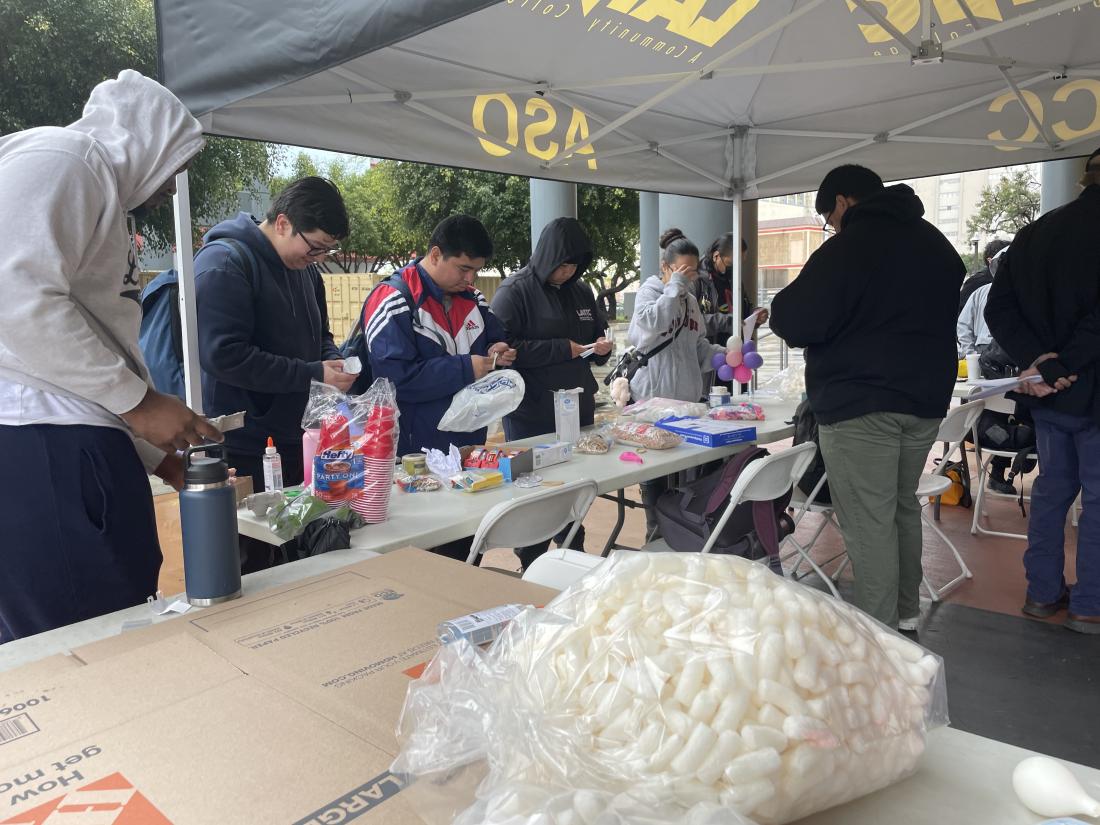 In total, 22 capsules were submitted, but only three were ultimately given the top prizes by weighing the least. Congratulations to students, Jose Arroyo (first place), Josue Flores (second place), Bertha Mojica (third place)!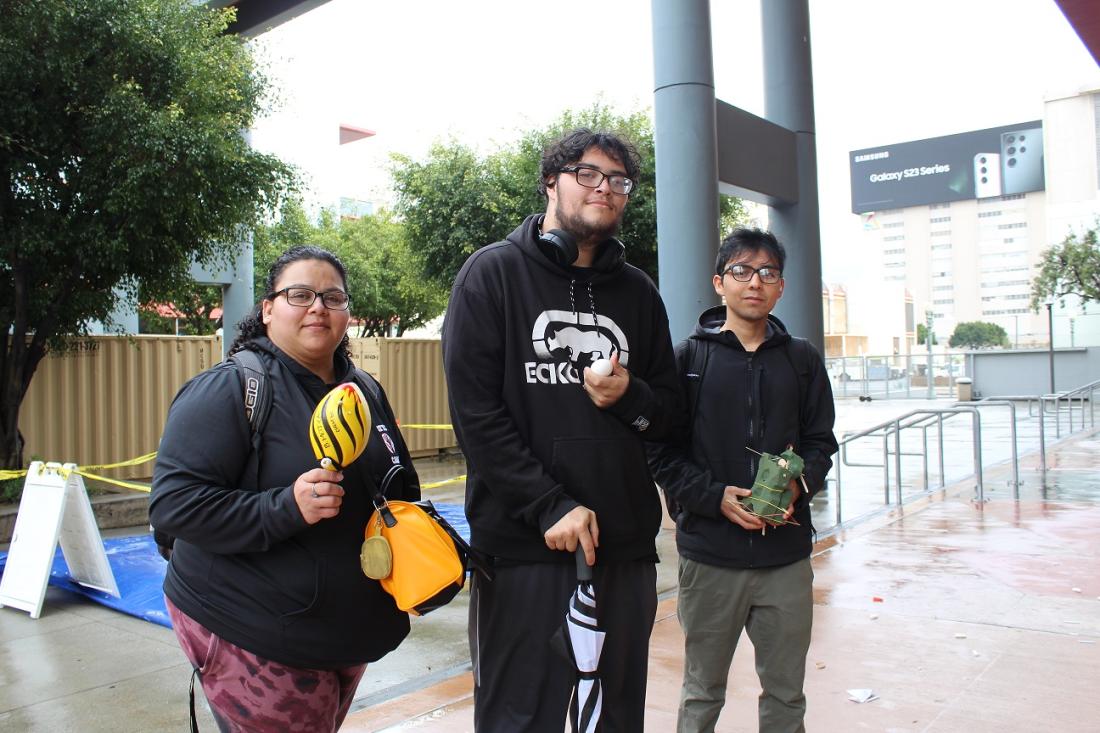 (Pictured Left–Right: Bertha Mojica, third place winner; Josue Flores, second place winner; and Jose Arroyo first place winner)

LATTC's STEM Club
Join the STEM Club during their weekly meetings every Wednesday at 3 pm at C4-422. All students are welcome! Meet students from different backgrounds, converse with LATTC STEM professors, and participate in fun STEM projects and activities planned throughout the semester.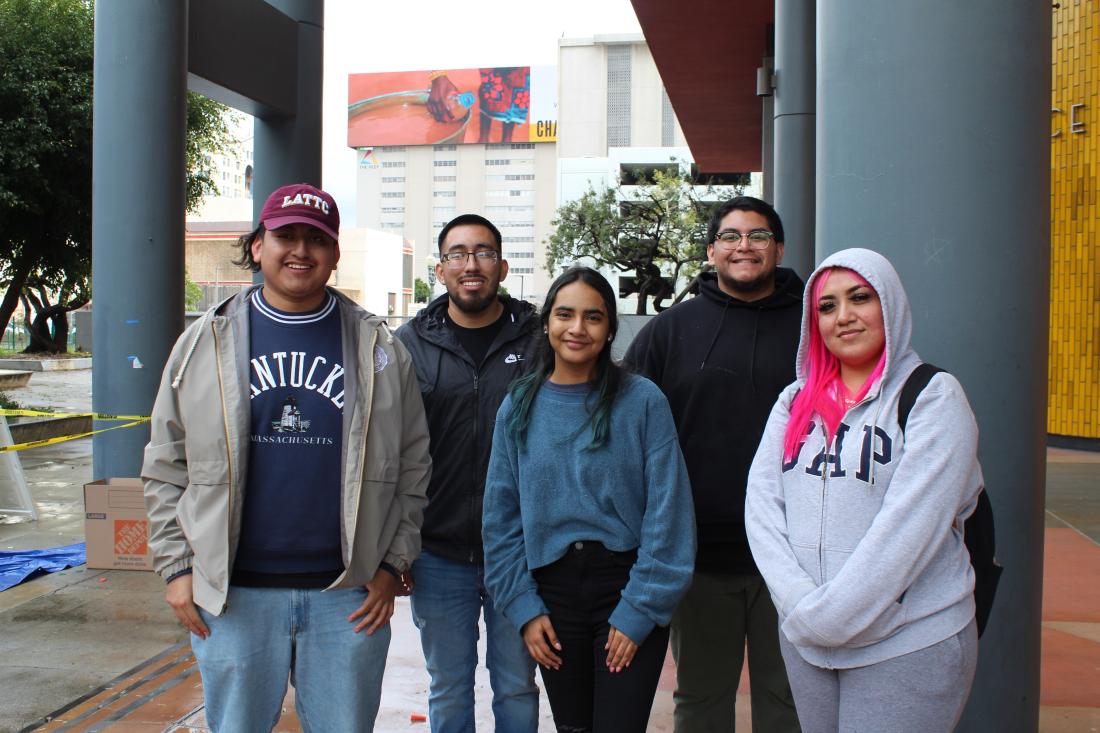 (Pictured Left–Right: LATTC's 2023 STEM Club: Jesus Mecinas Ventura, STEM Club Vice President; Geeo Barios, STEM Club Treasurer, Judith Barriere Castellon, STEM Club President; Victor Barahona, STEM Club Secretary; and Karen Tapia, STEM Club Marketing)
Join the STEM Club discord server for more information: https://discord.gg/ry5ACvuWGC