LATTC Raises Nearly $10k During First Annual Dream Resource Center Scholarship Luncheon
October 19, 2023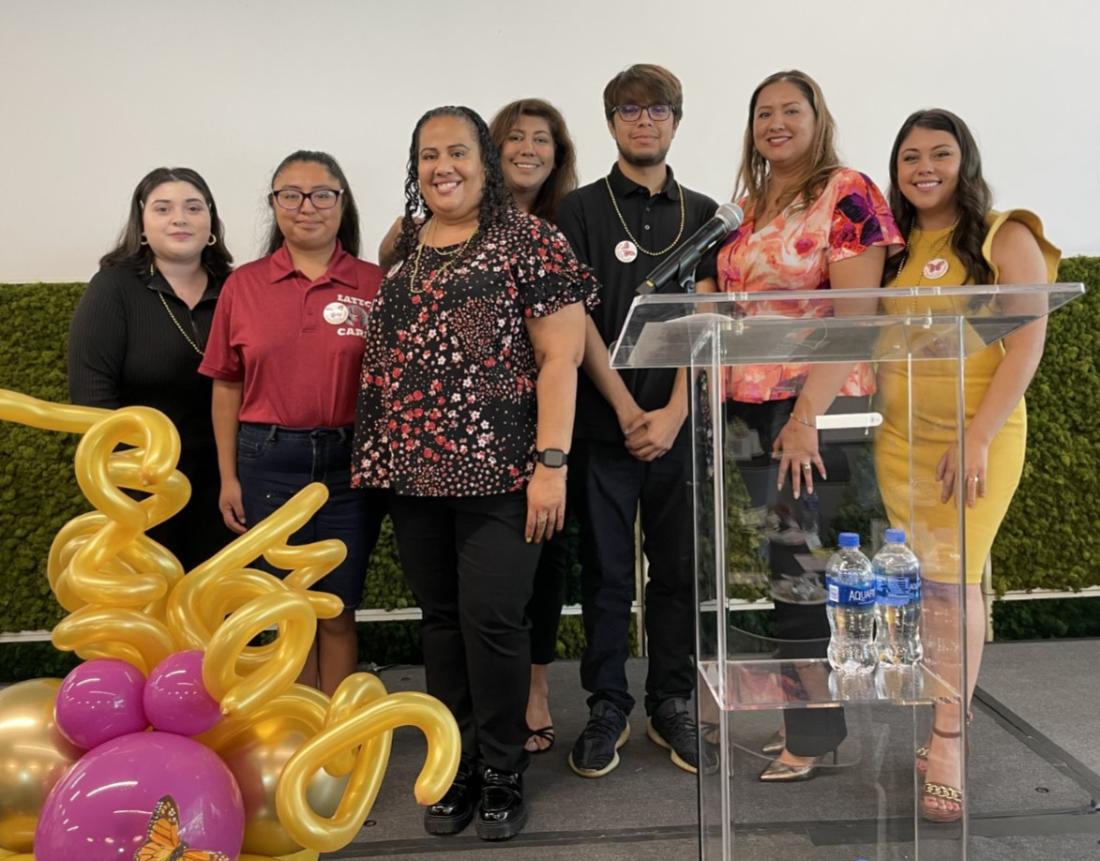 LATTC's Dream Resource Center Team
On Thursday, October 19, 2023, LATTC's Dream Resource Center hosted the first annual Dream Resource Center Scholarship Luncheon. Held during Undocumented Student Action Week, the funds raised for the luncheon will go toward essential scholarships and financial assistance for the college's undocumented students. During the luncheon, the Dream Resource Center (DRC) shared that they had met their fundraising goal of $6,000 a week prior to the day's luncheon. The DRC upped their fundraising goal to $10,000, which they were close to reaching at the time of the luncheon's conclusion.

Additionally, the college's Latinx Faculty and Staff Association announced that they would be contributing two $150 scholarships for undocumented students.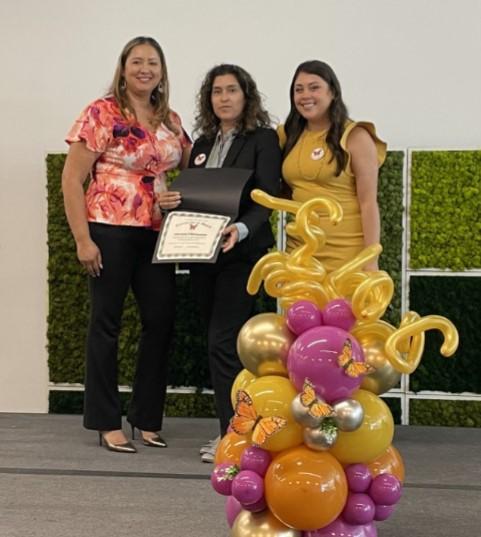 Arcelia Alvarez and Michelle Segura from the Dream Resource Center with Klaudia Macias, President of the Latinx Faculty and Staff Association 

The afternoon luncheon began in the Culinary Arts Building with a greeting from LATTC President Alfred McQuarters, followed by welcome remarks from Dean of Pathways and Student Affairs, Maggie Cordero and LATTC Dreamer Liaison, Arcelia Alvarez. Guests also heard uplifting words and encouragement from LACCD Board of Trustee Gabriel Buelna and sharing from LATTC RiSE (Respect Immigrant Student Education) Club Secretary Daniela Rosales—followed by a special keynote address from Sharet Garcia, Co-Founder of UndocuProfessionals, which provides support for professionals and aspiring professionals, regardless of immigration status.

Left: LACCD Trustee Dr. Gabriel Buelna with LATTC President Dr. Alfred McQuarters; Right: Sharet Garcia, Co-Founder of UndocuProfessionals delivers the event's keynote address.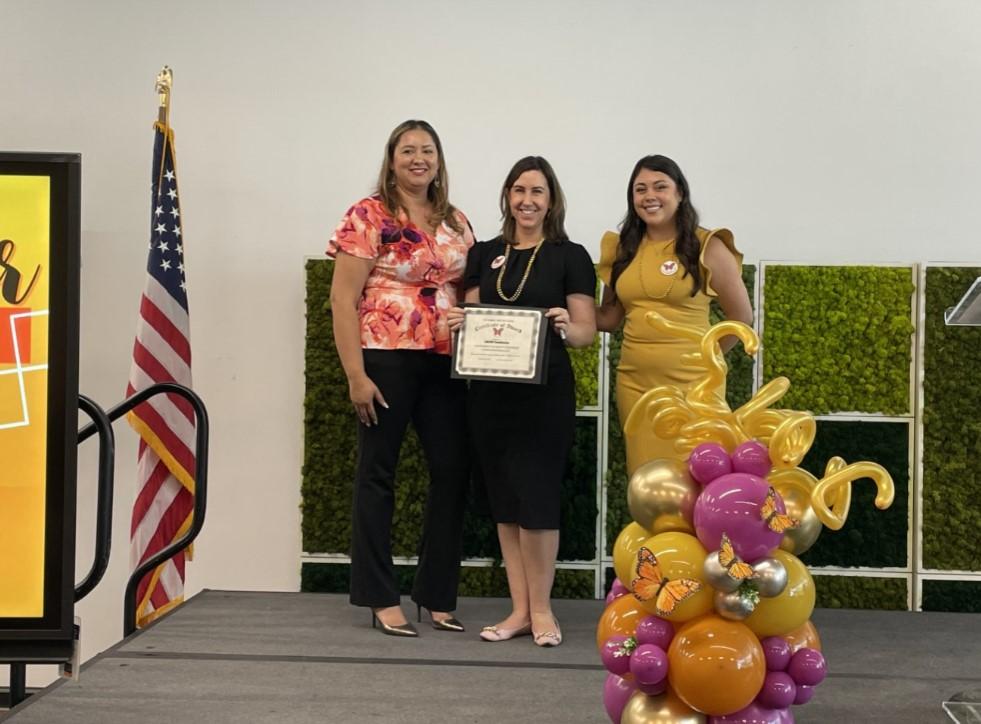 The scholarship luncheon also received generous support from the LA Community College District Foundation. Image: Arcelia Alvarez with Kelly King, Executive Director of the LACCD Foundation and Michelle Segura. 

Guests heard from LATTC Culinary Arts student Santiago Vargas about the delicious desserts he helped prepare for the day's luncheon. Santiago is a member of the LATTC Dream Resource Center community. Right: Santiago pictured with fellow Culinary Arts student Yecenia Fernandez. 
LATTC strives to uplift all students by providing a safe, inclusive, and open campus community that holds a space for all those seeking to achieve their goals and dreams—regardless of their citizenship status. LATTC's Dream Resource Center team works year-round to provide full services and essential resources for undocumented students. 

This was the first annual DRC Scholarship Luncheon, and following its success, the Center looks forward to continuing the event in the future. 

If you would like to contribute to the DRC's scholarship and financial aid fund, please contact drc@lattc.edu.