Basic Needs Center Grand Opening
Wednesday, November 29, 2023
Location: 400 West Washington Blvd., Los Angeles, CA 90015
1:00 pm - 3:00 pm
Campus Life
Basic Needs Center Grand Opening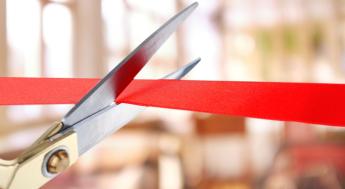 LATTC Basic Needs invites the camps community to a grand opening celebration for the new LATTC Basic Needs Center. Basic Needs is a program that provides community-based resources for all of our students experiencing Basic Needs Insecurities (BNI).  BNI can include housing, food, and other necessities, and the college is committed to ensuring that all students have access to the resources they need to succeed.
The grand opening of the Basic Needs Center will take place on Wednesday, November 29 from 1–3 pm at its new location in C4-126. During the event, students will have the opportunity to learn more about the program and the resources available to them. Representatives from various departments will also be on hand to answer any questions.
Basic Needs Center Grand Opening
Wednesday, November 29 from 1–3 pm
LATTC, Basic Needs Center/C4-126
RSVP by Friday, November 24 at 11:59 pm.
For any questions or need for assistance please reach out to Basic Needs at basicneeds@lattc.edu.