Nursing Department
Students Interested in the Registered Nursing Program: Covid-19 Updates
---
Mission Statement
The Nursing Program provides high-quality education in health care professions along a continuum of Registered Nursing Program. The curriculum incorporates evidence-based practice and current health care technology. The program partners with our clinical affiliating agencies to promote student learning towards attainment of career and academic goals. The department fosters a climate of life-long learning and prepares our students to participate effectively in a democratic society.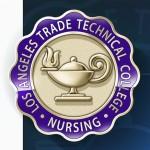 Overview
The Registered Nursing (RN) Program at LATTC combines nursing and general education courses with selected laboratory experiences during which students provide nursing care to clients in hospitals and other health care facilities. Nursing courses include medical-surgical nursing, geriatric nursing, maternal child health nursing, pediatric nursing, psychiatric nursing, pharmacology, and nursing management and leadership/preceptorship. The program is designed to be completed within four semesters after admission for non-licensed candidates and within three semesters for candidates who have a valid California Licensed Vocational Nurses (LVN) license.
Applicants must meet health as well as other requirements mandated by the program and affiliating hospitals/clinic prior to entry. Candidates are admitted to the program in the Fall and Spring semesters. Candidates must enter the program with a minimum overall 2.5 grade point average in prerequisites and a 2.5 grade point average in the science prerequisites. A candidate may file an application only after all prerequisites have been completed. At that time the student will be eligible to take the nursing entrance examination called TEAS (Test of Essential Academic Skills). If the student achieves a passing score on the TEAS, he or she will be placed on the waiting list. If a student does not achieve a passing score on the TEAS, he or she will be provided with remediation opportunities and permitted to retake the exam. Students may retake the entrance exam once. Program flyers with prerequisites and admission information may be obtained from the Counseling Office or the Health and Exercise Sciences Department.
Nursing is a field that is in high demand and is one that is personally rewarding and constantly stimulating. Well paying jobs for nurses are available in almost every city in America. More importantly, nurses have the opportunity to improve and even save lives; teach people how to achieve better health; and advocate for patients/clients and their families. Please visit the Health and Exercise Sciences Department to learn more about this exciting field.
The Registered Nursing Program is approved by the California Board of Registered Nursing (BRN). Upon completion of the program, graduates are eligible to apply for the State Board of Registered Nursing Licensing Examination (NCLEX). Student graduates will be able to:
Use nursing process to assess, diagnose, plan, implement, and evaluate care for clients of all ages who are experiencing acute or chronic health problems
Collaborate with other health care personnel to provide coordinated care for clients of all ages who are experiencing acute or chronic health problems.
Function within the scope of the California Nurse Practice Act.
Demonstrate commitment to the profession of nursing.
Program Information
For detailed information about the Nursing program, please review the Career Ladder Option Brochure
The brochure covers important information, such as:
Prerequisites
Application process
Curriculum
Deadlines
To be qualified for the program applicants must have an 2.5 overall G.P.A. and a 2.5 G.P.A. in the sciences.
Application Deadlines/Process
Students are accepted into the program on a first-come, first-serve basis. There are NO application deadlines.
Students must complete all program prerequisites and take the TEAS test.
There are no recency requirements for the prerequisites.
Students must attend a mandatory Nursing Information Session. After the Nursing Information Session, students must then attend a mandatory Prerequisite Verification Workshop.
Only students who have attended the mandatory Nursing Information Session can attend the Prerequisite Verification Workshop. Reservations are required for the Prerequisite Verification workshop. For details on how to make a reservation, please see the Prerequisite Verification Workshop flyer below.
Health Science Pathway Counselors will verify the prerequisite forms collected at the Prerequisite Verification Workshop and submit the paperwork to the Nursing Program Office.
Students who qualify will then be notified by the Nursing Program Office to fill out an application and then be placed on the waiting list for acceptance into the program.
Most students must wait one or two semesters before admission to the program.
Important Information
Below are links to important information regarding the Nursing Program.
Updates
Thank you for your interest in LATTC's Health and Related Sciences Pathway and/or Registered Nursing program. With Health and Related Science Counselors and Nursing Office staff working remotely, your patience and understanding are of utmost importance during these unprecedented times.
REGISTERED NURSING PROGRAM APPLICATION PROCEDURES:
There are no application deadlines. Applicants are accepted on a first-come, first-serve basis.
Step 1: Complete ALL prerequisite courses for the nursing program.
Associate Science Degree/Nursing Prerequisite Courses:
*Human Anatomy (with lab component): 4 units
*Human Physiology (with lab component): 4 units
*Microbiology (with lab component): 4-5 units
College Reading and Composition: 3-4 units
Introductory Psychology: 3 units
Life-span or Developmental Psychology: 3 units
*For more information, please review our RN Program FAQ page (below).
Step 2: Attend a MANDATORY Nursing Information Session RSVP required.
We have no scheduled workshop dates at this time.
Step 3: Attend a MANDATORY Prerequisite Verification Workshop RSVP required.
Grades for prerequisite courses must be posted to attend the prerequisite workshop!
Students should have no prerequisite courses that are missing or "in progress" when attending the workshop. Counselors will review the completed prerequisite verification forms and submit the completed forms to the Nursing Program Office.
We have no scheduled workshop dates at this time.
Step 4: Complete Nursing Entrance Examination. ATI TEAS 6.0 (Test of Essential Academic Skills)
Please submit scores to Los Angeles Trade-Technical College. If students score a total of 62% or higher on TEAS, they will be invited to fill out an official RN Program application. If students do not earn the required minimum score, they will be referred for remediation and permitted to retake TEAS. For the second attempt, students will be required to earn 62% in each section of the exam.
TEAS Exam:
For information on TEAS testing, please visit https://www.atitesting.com/.
TEAS Prep Classes:
LATTC TEAS Prep classes have transitioned to online instruction and are still available to interested students. Due to the COVID-19 crisis, there is a new process for signing up for the TEAS PREP non-credit course. Please see the Important Information section above for more information.
*You must be a current LACCD student with NO holds or class conflicts.
Step 5: Complete a Nursing School Application
Once prerequisites and passing TEAS scores have been verified by the Health and Related Science Counselors and the Nursing Program Office, students will be notified to officially start the application process. After applying, students are placed on the waiting list. The wait for applicants to begin the Registered Nursing program is currently 3-4 semesters (not including the semester when the application is submitted).
Although students are unable to visit our office until further notice, our goal is to continue to offer engaging support to all current and prospective Health and Related Science Pathway students.
Please note that there is only one person in the office responding to emails and phone calls, so please be patient.
Thank you
From your Health & Related Sciences Counseling Team
Nursing Department
Office Hours and Location
Mondays to Wednesdays: 8:00AM – 4:30PM
Fridays: 8:00AM – 12:00
Thursdays, Saturdays, Sundays and Holidays: Closed