Sign Graphics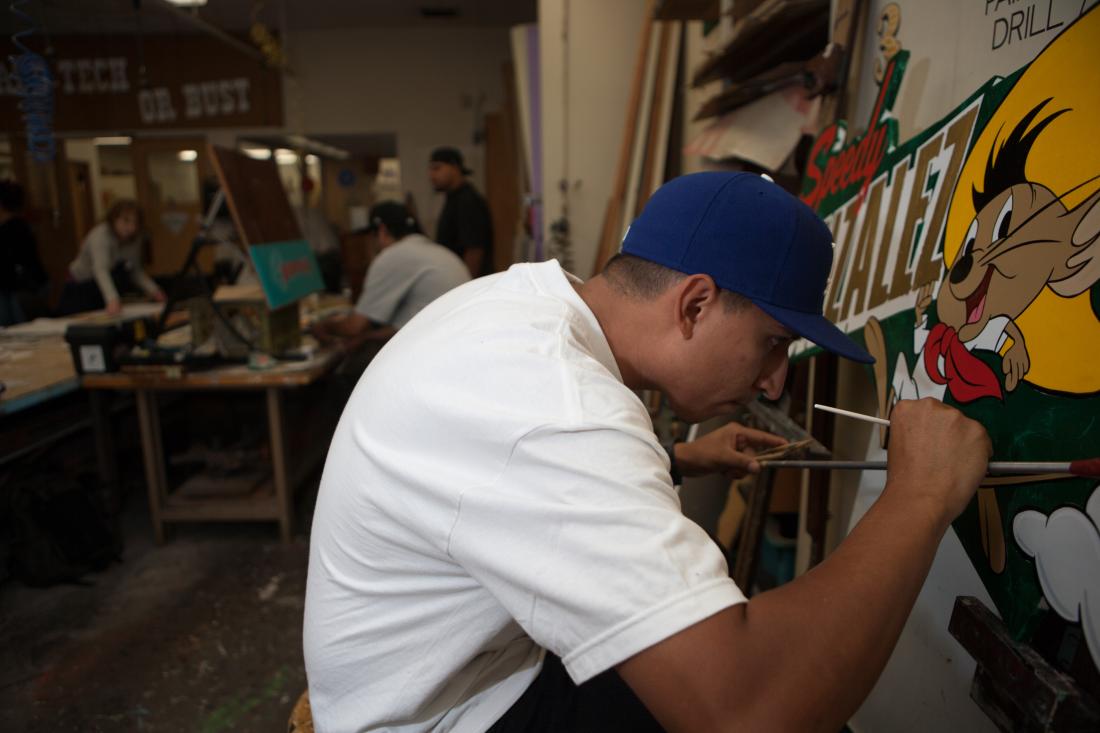 Program Overview
Sign makers design and produce signs to advertise and identify businesses, industries, public services, entertainment, as well as other areas. Students learn how to design and execute a wide variety of signs including temporary signs such as posters and paper banners plus permanent signs on wood, metal, canvas, vehicles, walls and glass. Students learn the fundamentals of lettering, design, composition, and color, while practicing hand and eye coordination. Students also learn to both draw and brush a diverse set of alphabets and a variety of interior and exterior signs. In addition, students study how to design and execute signs on sign specific software including patterns, vinyl lettering, and vinyl application plus how to use plotters, scanners, and clip art images.
Many sign makers are self-employed, work freelance or are employed in a commercial sign shop. Employment opportunities are competitive and only those with good hand skills and knowledge have the best chance for employment. Specialty skill instruction like dimensional letters, sandblasted signs, gold leaf and high-end layout and design are offered to advanced students. Advanced students participate in a business module for pricing and eventual self-employment.
By fulfilling the program requirements, students are proficient in basic hand lettering, sign design and layout, the production of temporary signs, exterior permanent signs, window signs and specialty signs, computer operation including printing, cutting and applying vinyl lettering and general production skills needed to complete a successful sign. Students will also understand basic pricing and sales techniques, record keeping or small business operation, and obtaining licenses.
Elective courses in silk screening and mural painting are also offered in this program.Silk screening is a printing method for multiple or large number jobs. The student will learn how to make a screen, cut a variety of stencils, prepare the screen and print an image. Proper ink usage and clean-up will be taught. Students will print on a variety of substrates including multicolor prints on T-shirts.
In the mural painting course, techniques for producing large format murals are taught using a variety of methods including the grid method. Students will learn layout and design, pattern making and transferring artwork to the wall. Surface preparation, paints, tools and brushes will also be covered.
Program Learning Outcomes (PLOs)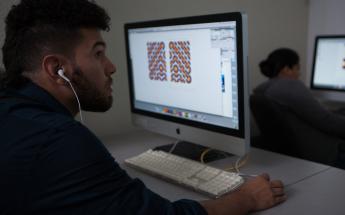 Upon completion of the Degree/Certificate program, students are able to:
Design and produce signs to industry standards using hand lettering techniques and the latest digital printing options.
Program Details
| Award Title | Award Type | Required Course Units | Total Major Units | GE Units |
| --- | --- | --- | --- | --- |
| Sign Graphics | AA | 40 | 44 | 21 |
| Sign Graphics | C | 40 | 44 |   |