Plumbing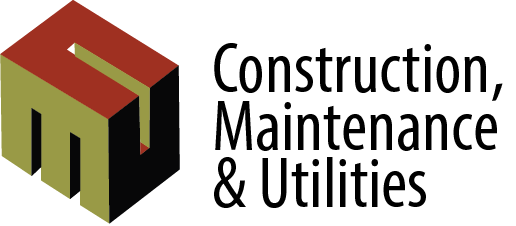 Program Overview
The Plumbing Degree & Certificate are designed to prepare students for employment in the plumbing and related pipe industry.:
Career opportunities for students completing this program of study include, but are not limited to:
First-Line Sup/Mgrs of Construction Trades and Extraction Workers
Helpers--Pipelayers, Plumbers, Pipefitters, and Steamfitters
Pipelayers
Plumbers, Pipefitters, and Steamfitters
Septic Tank Servicers and Sewer Pipe Cleaners
By fulfilling the program requirements, students will have the necessary knowledge and skills for a career in residential, commercial, and industrial service and repair or construction plumbing. Reading of blueprints, layout, estimating, installation of piping systems and fixtures, repair of supply and waste water systems are just some of the skills that will be mastered during this program.
The coursework in this program meets the requirements for entry into the plumbing trade.
Note: Students enrolling in this program should be able to commit to full-time student status, which is approximately 24 hours per week. This time commitment is necessary to allow for hands-on training with the laboratory applications used during the course of instruction.
Plumbing (Day Program) - See Courses to Take!
Plumbing: Construction Technician (Evening Program) - See Courses to Take!
Program Learning Outcomes (PLOs)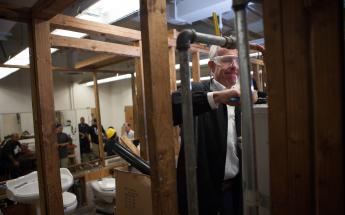 Upon completion of the Degree/Certificate program, students are able to:
Demonstrate proper procedures and techniques required to construct a plumbing system, utilizing plumbing tools, in preparation for the Apprentice-level employment in the plumbing trade.
Perform standard industry trade calculations and formulas including measurements to lay out to design a basic plumbing system.
Recall, restate and apply current plumbing codes, industry rules, regulations, legal standards and procedures to the construction of an operable plumbing system following industry guidelines and restrictions according to the Uniform Plumbing Code for construction of commercial and residential.
Program Details
| Award Title | Award Type | Required Course Units | Total Major Units | GE Units |
| --- | --- | --- | --- | --- |
| Plumbing | AS | 45 | 48 | 21 |
| Plumbing | C | 45 | 48 |   |
| Plumbing: Construction Tech | AA | 37 | 45 | 21 |
| Plumbing: Construction Tech | C | 37 | 45 |   |