Kinesiology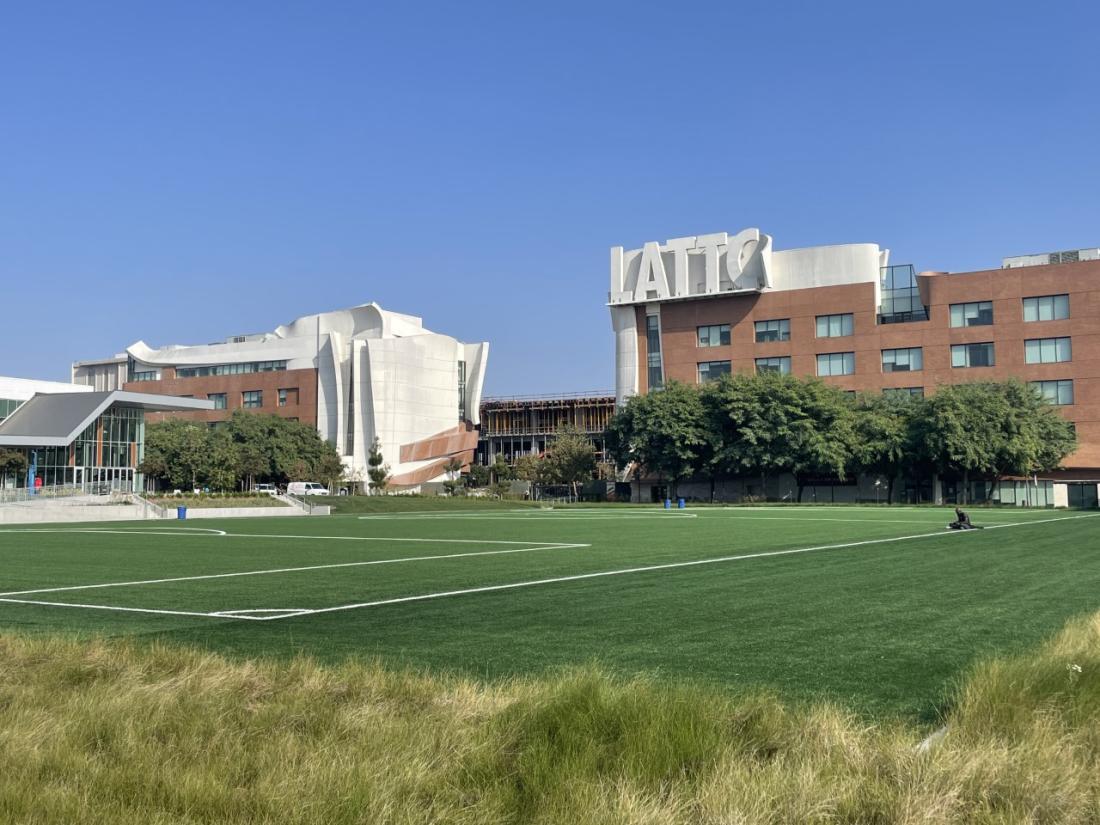 Program Overview
The Associate in Arts in Kinesiology for Transfer (AA-T) program is designed to prepare students for CSU transfer to complete a bachelor's degree in Kinesiology, Exercise Science, Physical Education, pre-Physical Therapy, Athletic Training and other related allied health professions. Interested students may also pursue careers as personal trainers.
Students completing the AA-T in Kinesiology are guaranteed admission to the California State University system, although not necessarily to a particular campus or major of choice. Students should consult with a counselor for more information on university admission and transfer requirements as this AA-T in Kinesiology degree may not be the best option for students intending to transfer to a particular CSU campus or to a college or university that is not part of the CSU system.
The Associate in Arts in Kinesiology for Transfer (AA-T) degree will be awarded upon completion of the following:
Completion of 60 transferable semester units to the California State University
Obtainment of a minimum grade point average of 2.0 in all transferable coursework.
Full completion of one the following General education patterns
The Intersegmental General Education Transfer Curriculum (IGETC), with "C"s or better in all coursework AND completion of Area 1C
Oral communication (CSU admission requirement)
California State University General Education – Breadth Requirements (CSU GE). Areas A1, A2, A3, & B4 must be completed with a grade of "C" or better (CSU admission requirement)
A minimum of 20 semester units required for the major
All courses in the major must be completed with a grade of "C" or better or a "P" if the course is taken on a "Pass-No Pass" basis (Title 5 § 55063).
Program Learning Outcomes (PLOs)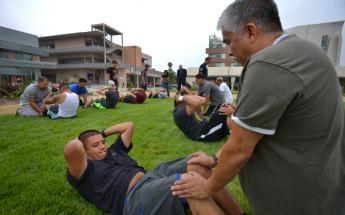 Upon completion of the Degree program, students are able to:
Describe the fundamental principles of Kinesiology, including anatomy and physiology, movement, health promotion, physiological response to exercise, mechanics, and how they relate to career choices.
Discuss the importance of lifelong participation in a fitness program as related to overall health and well-being.
Identify physical fitness concepts, healthy living practices, lifelong wellness, appropriate stress reduction techniques, sport, and physical skill development.
Program Details
| Award Title | Award Type | Required Course Units | Total Major Units | GE Units |
| --- | --- | --- | --- | --- |
| Kinesiology | AAT | 20 | 20 |   |