Electrical Construction and Maintenance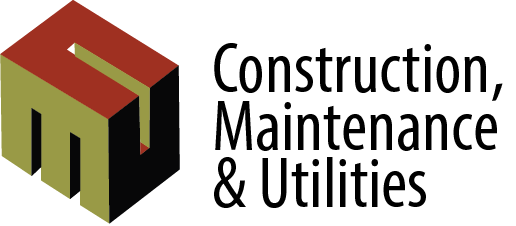 Program Overview
To meet the training needs of persons interested in becoming an Electrician LATTC offers an Electrical Construction and Maintenance Associate of Science degree, and Electrical Construction and Maintenance Construction Technologies Associate of Arts degree, as well as Certificates of Achievement.
The Associate in Science degree is designed for individuals seeking entry level positions in the field. Students enrolling in this program should be able to commit to full time student status, which is approximately 24 hours per week in the classrooms and laboratories, plus at least 12 hours of homework every week. This time commitment is necessary to allow for hands on training in the laboratory applications used during the course of instruction.
The Associate in Arts degree is an evenings only course of study designed for individuals, currently working in the electrical field, who want to improve or expand their skills. Due to the limitations of the student's available evening hours, much of the hands on laboratory component is assumed to be provided at the student's place of employment. Depending on availability, the Associate in Arts degree may require more time to complete. See the Department Chair for details prior to enrolling.
By fulfilling the program requirements, students will have the necessary knowledge and skills for a career in Residential, Commercial, and Industrial Construction and Maintenance of Electrical Systems. Electrical theory, electrical controls, conduit installation, blueprints, low voltage systems, maintenance practices, equipment installation, etc. are just some of the skills that will be mastered during this program.
View the Program Mapper to see the classes required for each of these programs - click on a link below.
Electrical Construction & Maintenance: Electrician-See Courses to Take!
Electrical Construction & Maintenance: Contruction Technician-See Courses to Take!
Program Learning Outcomes (PLOs)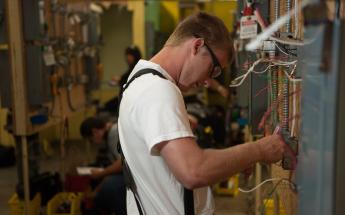 Upon completion of the Degree/Certificate programs, students are able to:
Use electrical trade hand and power tools in accordance with industry and safety standards.
Analyze and solve mathematical problems related to the electrical trade.
Locate and interpret technical information from the National Electrical Code.
Program Details
| Award Title | Award Type | Required Course Units | Total Major Units | GE Units |
| --- | --- | --- | --- | --- |
| Electrical Construction & Maintenance: Electrician | AS | 42 | 48 | 21 |
| Electrical Construction & Maintenance: Electrician | C | 42 | 48 |   |
| Electrical Construction & Maintenance: Construction Technician | AA | 40 | 48 | 21 |
| Electrical Construction & Maintenance: Construction Technician | C | 40 | 48 |   |