Automotive Collision Repair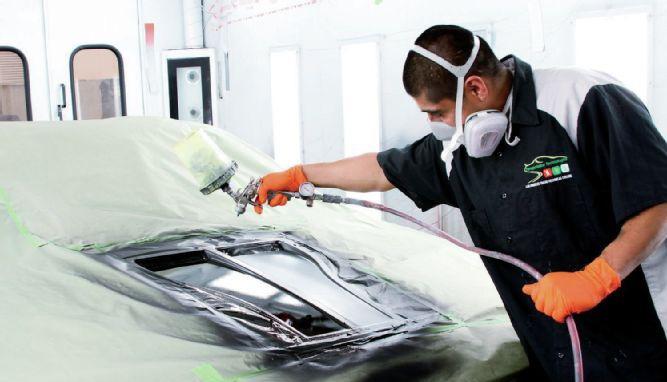 Program Overview
Los Angeles is a leading collision capital center in the automotive design world. Insurance companies are increasingly demanding Auto Collision Technicians trained in damage cost estimations. The demand for fully trained Automotive Repair Technicians is very high where skilled technicians are readily employable and command excellent incomes. These technicians use highly sophisticated devices, such as laser for straightening frames, computer for mixing paint, and dust control contamination vacuum tools for smoothing paint. The LATTC Automotive Collision Repair program is designed for students who want to enter this growing field. Classes are a combination of classroom instruction coupled with hands-on training. Students learn welding procedures, diagnostic and repair procedures, body part alignment processes, metal finishing/shrinking/filling techniques, auto body electrical wiring systems, body section replacement and structural sectioning practices, body damage estimating techniques, auto body construction methods, paint color application skills, and body shop practices. By fulfilling the program requirements, students are proficient in a variety of automotive collision techniques and will have the knowledge and skills necessary to maintain, repair, and diagnose body and fender repairs. They will be proficient at all aspects of preparation and painting, including computerized mixing and matching, damage estimation, creating computerized reports and digital imaging. Students who complete this degree will be able to perform jobs as estimators, service managers equipped to repair problems occurring in automotive collision systems.
Program Learning Outcomes (PLOs)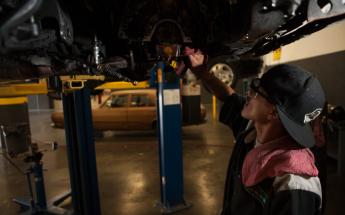 Upon completion of the Degree program, students are able to:
Identify and repair a variety of vehicle bodies with different frame types, components, and structure chemistries while adhering to industry standard procedures.
Refinish collision repairs on a vehicle using various paints, primers, sealers, and tools according to I-CAR and ASE standards.
Create collision repair estimates using industry recognized computer software in accordance with industry standards.
Program Details
| Award Title | Award Type | Required Course Units | Total Major Units | GE Units |
| --- | --- | --- | --- | --- |
| Automotive Collision Repair | AS | 36 | 46 | 21 |
| Automotive Collision Repair | C | 36 | 36 |   |