Architectural Technology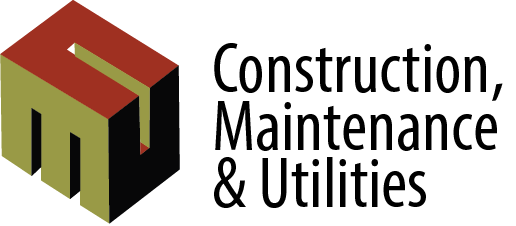 Program Overview
In keeping with the LATTC and Construction, Design, and Manufacturing mission, we offer transfer courses and provide assistance with job placement in various venues, including architectural, urban planning and engineering offices; construction management firms; the construction manufacturing industry; and government agencies.

We meet Leadership in Energy and Environmental Design (LEED) standards and use sustainable design strategies and current computer tools (including Global Positioning System—GPS, CFM, Computer-aided design—CAD, Geographic Information System—GIS, Building Information Modeling—BIM, 3-D modeling and others) to record, organize, design and maintain the life cycle of the built environment.

Our courses are integrated and comprehensive, covering four clusters of study: 1) design/space-planning/programming; 2) construction documents/BIM; 3) building systems/materials/historical context; and 4) sustainable tools, such as BIM, GPS, CAD, GIS, 3-D modeling, and simulation. Every class includes training in organizational skills, time management, teamwork, communication and digital file management, and the equipment used in the classroom is the same found in professional offices.

In the architecture design program, students learn additional skills, such as prototyping, visualization, conceptualization, 3-D composition, lighting, proportion, sketching and modeling.

This critical foundational knowledge can be applied to the fields of industrial design, toy design, furniture design, interior design, landscape architecture, set design and virtual reality spaces.

By fulfilling the program requirements, students will have the skills needed to enter the field as an Architectural Technician who is both a problem solver and an integral part of the design process. Students will master the skills necessary to work in the construction, drafting, estimating, building inspection, civil, electrical, mechanical and structural engineering, construction computer rendering, and computer-aided drawing arenas. General education classes provide a well rounded education, imparting the knowledge and skills needed to successfully participate in all aspects of society.
Program Learning Outcomes (PLOs)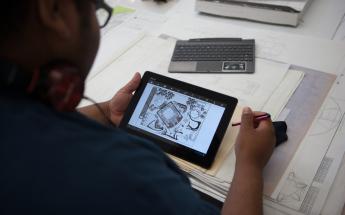 Upon completion of the Degree/Certificate program, students are able to:
Visualize and translate drawing information to actual physical objects and completed construction components.
Apply building codes and standards as they pertain to the life, health, and safety of the public.
Demonstrate skill and proficiency in computer-aided drafting and design by showing technical mastery in the use of industry-relevant computer technology and software.
Explain the role, duties and responsibilities of the members of the design team, including the working relationship between technicians and professionals.
Program Details
| Award Title | Award Type | Required Course Units | Total Major Units | GE Units |
| --- | --- | --- | --- | --- |
| | AA | 42 | 48 | 21 |
| | C | 42 | 48 |   |